DISCLOSURE: THIS POST MAY CONTAIN AFFILIATE LINKS, MEANING I GET A COMMISSION IF YOU DECIDE TO MAKE A PURCHASE THROUGH MY LINKS, AT NO COST TO YOU. PLEASE READ MY DISCLOSURE FOR MORE INFO.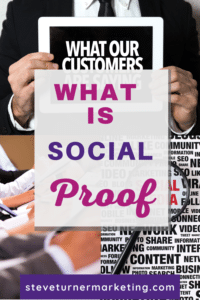 Social proof is when your customers are encouraged to share their feedback on your products and or services.
It is based on an idea called "normative social behaviour". This assumes that people will conform to be liked or accepted by an influencer.
When visitors to your website see others making purchases or signing up for a free ebook or training, it helps them make a decision by feeling confident about their choices.
Social proof is not only crucial in person but also online. 
The majority of people who are making a purchase online will do so with the help of social proof – whether that be testimonials, reviews or social media shares.
 Social proof builds trust and credibility for your brand by showing others what you offer and how it can benefit them.
As a new site visitor or a new user of your product, these social proofs shared on your website beforehand can help sway your customer to convert.
When "social proof" is established on your website, the following benefits will be seen:
– Better SEO 
– The more written content about a topic, the higher its search ranking. 
-Social media shares and testimonials are real-world examples of user-generated content which can positively impact your site's SERP's (Search Engine Result Pages)
There are six different styles of "social proof" commonly used on websites today.
Case Studies

Testimonials

Reviews

Social Media

Data/Numbers
Case Studies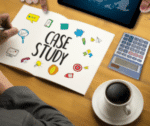 Use an in-depth analysis of your service or product from one of your current customers. Typically driven by data, case studies make great lead magnets.
Testimonials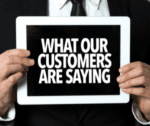 Short recommendations from satisfied customers can be applied to a wide range of situations. This can be very effective when used on landing pages for all types of opt-ins or offers.
Reviews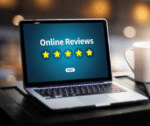 Reviews are kind of like a technical version of a testimonial used for products generally. Don't be shy and ask for reviews.
Social Media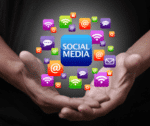 Collect all praise you can find like tweets, Facebook posts, Instagram comments etc. In fact, anything positive you see people saying about your brand or product on social media.
Data/Numbers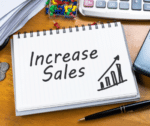 Large numbers such as customers, followers or likes fall into this form of social proof. Statements made reflecting increases in sales or conversions using a particular software or service use this principle of "social proof".
Depending on your website goals or the types of product and services offered will determine which types of proof will work best for you.
Collecting and displaying positive social proof will invariably help boost conversion rates on your calls to action.
With Builderall, you can reap the benefits of incorporating various social proof templates that can even create a buzz around your email marketing forms.
Let's say you captured my attention by offering me a FREE TRAINING on How to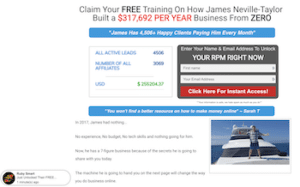 Build A Profitable Business with precious content in exchange for my name and email. 
Right there, on your web page that holds the form… Builderall gives you a really excellent tool to show proof that others have already opted-in, and so should you.
With the Builderall social proof tool, you can start creating a buzz around anything you want while building instant trust. 
Adding Builderall's Social Proof tool allows you to display recent purchases and opt-ins and highlight offers.
Builderall is the most complete and efficient Digital Marketing platform, with over 40 apps included.
Only Builderall gives you everything you will ever need to build, promote, sell and run an online business on one platform.
Regards,
Steve Turner