DISCLOSURE: THIS POST MAY CONTAIN AFFILIATE LINKS, MEANING I GET A COMMISSION IF YOU DECIDE TO MAKE A PURCHASE THROUGH MY LINKS, AT NO COST TO YOU. PLEASE READ MY DISCLOSURE FOR MORE INFO.
How To Sell More Affiliate Products Than Anyone Else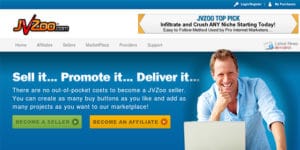 How to sell more affiliate products than your fellow associates is an interesting subject. Your choice of niche and products you are offering will determine the potential competition you are facing.
Rest assured though, no matter what you are marketing there will be other affiliates all offering the exact same thing as you.  There may be hundreds or perhaps thousands of various other associates all vying for sales of the products or services being offered.
Understand What You Are Up Against
Merely slapping banner ads, paid or otherwise on various sites around the internet or even on your own blog will not produce many sales. Even the most fantastic, well-crafted ad will still get lost in the sheer noise and volume that is the internet, if that is all you do.
Maybe you have tried Twitter with a tweet or two, Facebook Fan Pages, Pinterest or even Instagram. Still being outsold by various other affiliates! To understand how to sell more affiliate products, look to those topping the leader boards. What are they doing differently?
What Do You Think?
Let's face it, not making the sales you want is a terrible feeling. Some even give up before they make a sale. What is the difference between you and the super affiliates?
When you are able to recognize the exact same tactics these incredible associates use. Guess what! You too could outsell the competition. Let's begin right now with these 3 suggestions and methods for turning you into a leading affiliate!
1. Involve Your Target Market
One of the first things you will realise when studying top affiliates is they have higher conversion rates than most others. Even using the same promotional material, they will almost always convert more visitors to sales.
What are these affiliates doing differently? They are not just sending a whole lot of cold traffic to their affiliate links. They have established their own landing pages,  built lists using relevant value add lead magnets and engaged their subscribers. Offered rewards using viral marketing campaigns. These are the qualified leads, the super affiliates will promote their offers to.
I have seen many diligent new marketers, build a list and start sending emails pitching all manner of offers to them. In fact, they go crazy promoting almost everything under the sun to their list.
And guess what happens?
Barely anything!
Very few if any sales and commissions result from this shotgun approach to an unresponsive list. In fact, the real danger here is many people will either unsubscribe or worse, complain.
Just what went wrong?
In the majority of instances, the problem comes down to this: the affiliate never ever engaged with their list and built a relationship.
A recommended method to build engagement is to send out excellent "edutainment" content in every e-mail. Use compelling subject lines to boost open rates and use content that educates while being enjoyable.
Because at the end of the day, your readers will desire the benefits your solution provides to their troubles. They do not wish to be lectured to and sold something.
Even if someone joined your list, this doesn't suggest they're going to open up and review every email you send or be receptive to your offers. Obtaining their trust should be your first priority.
Below are a few more pointers for involving your audience:
i) Email them on a regular basis. You can not form a partnership and engage individuals out in the real world by speaking to them every once in a while. The same goes for your subscribers. If you intend to build a great partnership, your "edutaining" e-mails need to land in front of them at least weekly.
ii) Offer them what they desire. Do your market study to learn just what your clients desire, and give it to them. Test, evaluate, and test some more to see just what converts best. Then offer them related or complementary products which will increase the Customer Lifetime Value (CLV)
iii) Make valued recommendations. If you wouldn't use the product or service do not recommend it to your checklist. Offering advice on products you own and use will build trust with your list.
iv) Share value completely free. When your subscribers see the values you're sharing free of charge, trust will certainly expand. This will certainly help boost your sales. The greater the value of your offering, the more likely your prospect will feel compelled to reciprocate by buying your product.
2. Pre-Sell The Offer
Thrusting a link in your audience's face with no qualification will not help to produce results and your conversions will suffer. Facing an almost constant barrage of banners and ads as well as numerous links, I'm sure your readers do not want another pushed blindly in their face.
In the process of learning how to sell more affiliate products, you need to become the authority. Sort through all the various offerings in your specific niche, evaluate them, and recommend just the ideal items to your viewers.
THAT'S exactly what your viewers want. How this product or service will be of benefit to them. They wish to hear what you believe of the product, and why they need it.
Allow me to share a little secret with you!
Your visitors want a testimonial. They don't really intend to go through all the information themselves if you can show them why they need this product.
So exactly what do you need to do?
Pretty straightforward, really: you are required to pre-sell the deal. Your audience will already know what problem of theirs will be solved. It goes without saying you have already highlighted the benefit to them of the solution you are offering and are looking for the BUY button.
Finally, the last tip for today on how to sell more affiliate products than your fellow affiliates…
3. Offer Value
You will face a great deal of competition as all the other affiliates are trying to find out how to sell more affiliate products. Since you are promoting the same offer, what can you do to give yourself a leading edge? Here is what you can do to offer better value to the deal than your competitors.
Add bonuses to your offer that are tightly connected to the original offer as a benefit to those that buy the affiliate item via your link. If your bonus product improves the use or satisfaction of the major product, there is a great chance it will boost conversions as well as place more money in your pocket.
Another example: let's say you're offering a collection of bodybuilding video clips that cover every little thing from lifts to nourishment. You could supply meal-planning software in order to help clients monitor their bulking and reducing cycles.
Let's suppose you're marketing a copywriting book. You might put together a big swipe file and also a collection of heading templates and use this as a bonus to anyone who purchases through your link.
On the other hand, if you're promoting software, then you could create a video clip that demonstrates how to install the software, personalise it, and also use it for optimum benefit.
Final thought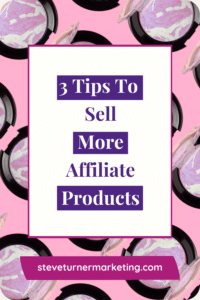 These three tips you learned above about how to sell more affiliate products aren't something you use in isolation. Instead, you need to use them together for maximum effect. That's because adding value to an offer doesn't do a whole lot if you're putting this offer in front of an unresponsive audience.
These are three simple steps you can take to really boost your conversion rate.
There is an even easier way, and to quote Tony Robbins "If you want to be successful, find someone who has achieved the results you want and copy what they do and you'll achieve the same results."
I have an exclusive free video from my friend Dean Holland, which will show you had to build a profitable business online.
You won't find a better way to learn the truth about affiliate marketing, so check it out now and hurry, because this offer won't last long
To your success,
SteveT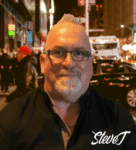 DISCLOSURE: THIS POST MAY CONTAIN AFFILIATE LINKS, MEANING I GET A COMMISSION IF YOU DECIDE TO MAKE A PURCHASE THROUGH MY LINKS, AT NO COST TO YOU. PLEASE READ MY DISCLOSURE FOR MORE INFO.