DISCLOSURE: THIS POST MAY CONTAIN AFFILIATE LINKS, MEANING I GET A COMMISSION IF YOU DECIDE TO MAKE A PURCHASE THROUGH MY LINKS, AT NO COST TO YOU. PLEASE READ MY DISCLOSURE FOR MORE INFO.
Affiliate Marketing Tips
"Nobody takes up affiliate marketing just for the fun of it, and nor did I."
That wouldn't make sense! We want to make money – and not just a little money but as much money as possible. You want to create a residual income stream. These essential marketing tips will help you make that occur. 
These aren't the low-key marketing tips you hear day in and day out, such as researching your marketplace, choosing a reliable affiliate program, etc. These are advanced marketing tips that you need to do as well as the fundamentals. Are you ready?
1. You Need To Be Patient
The primary reason bloggers and website owners abandon affiliate marketing is because they fail to make any money in the early months. 
Think of your affiliate marketing business as a marathon, not a sprint. It will take hard work and perseverance to get established. Rarely do you make a profit in the beginning?
You need to have patience because the foundation you build when starting will pay dividends later.
2. Be Prepared To Spend Money
Plain and simple – you need to spend money to make money. If you want to produce a dependable residual income flow, you'll need to spend some money. Purchase the products you are planning to distribute.
Evaluate them and discover what you like and what you don't like. Make recommendations to your potential customers based on your experiences. 
Without first-hand knowledge of the product or service, it may prove challenging to make money from it. You don't have to spend a great deal of money, but you do need to outlay enough to know your products or services.
3. Monetize Your Blog Upfront
If you are blogging and are going to add an affiliate product, you don't have to wait a certain period before you monetize your blog. Not monetizing your blog from the start is one of the most common mistakes made. 
You can commence recommending products or services right from the outset if you like. It's more important that you know your product and are enthusiastic about it than waiting a specified time before selling it.
4. Know Who Your Readers Are
You need to know who your readers are so that you will be able to market to them. You need to try and establish critical demographics. 
Where does your audience live? Around the globe or locally. Do you know the interests of your readers, their salary ranges or the products they tend to buy?  
One of the simplest ways to gain a lot of this information is simply by asking. There are numerous web-based software polls, surveys, quizzes and contests that can be used to obtain this information. Knowing your reader will assist you in choosing the right products to sell and market to them.
5. Always Be Honest
Honesty is the best policy in everything you do. Present both what you like and what you don't like about the product or service. Outline the pros and cons. 
No product is perfect, so don't profess it is. There is almost always something you'd like to see different so tell your audience.
6. Find A Mentor
There are thousands of different strategies, software tools and gurus out there who are all competing for your money. Do not fall for the hype and false scarcity.
The absolute fastest and safest way to succeed online is to find a mentor. Of all the marketing tips mentioned, this is the one you should make your highest priority. 
Tony Robbins says "If you want to be successful, find someone who has achieved the results you want and copy what they do, and you'll achieve the same results."
Summary
It is an unfortunate fact that 97% of people who try affiliate marketing never make enough money to quit their day job or significantly change their lifestyle.
If you would like to know how you can overcome the odds to succeed, I would highly recommend obtaining a copy of my free report called Exposing The Myth" – A Beginners Guide To Making Money Online
To your success,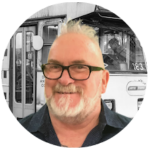 Hi, my name is Steve and I would love to help you with affiliate marketing.  If you are interested in making money online and living the lifestyle you would like, please check out my other posts.
DISCLOSURE: THIS POST MAY CONTAIN AFFILIATE LINKS, MEANING I GET A COMMISSION IF YOU DECIDE TO MAKE A PURCHASE THROUGH MY LINKS, AT NO COST TO YOU. PLEASE READ MY DISCLOSURE FOR MORE INFO.