DISCLOSURE: THIS POST MAY CONTAIN AFFILIATE LINKS, MEANING I GET A COMMISSION IF YOU DECIDE TO MAKE A PURCHASE THROUGH MY LINKS, AT NO COST TO YOU. PLEASE READ MY DISCLOSURE FOR MORE INFO.
Earn Passive Income With Affiliate Marketing in 2021
An easy way to earn passive income is to start your own business with affiliate marketing.  The fact you can have multiple streams of income mean having financial freedom is no longer just a dream. Some say you need to have a website or a blog to start affiliate marketing. This is one way, but I can show you how to do it without either.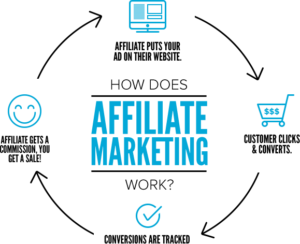 So what is affiliate marketing and how can it earn you earn passive income? Affiliate marketing is a commercial arrangement between you (the affiliate) and the vendor. As an affiliate, your goal is to earn commissions by generating sales or referrals.
Mastering a number of promotional techniques will greatly increase your chances of succeeding.  Displaying banners and ads will not be as effective as methods that pre-sell. Writing reviews, composing engaging blogs that build your authority and trust before offering products or services will be far more effective.
The merchant pays a commission to the affiliate on all sales generated by the affiliate's referral. Every time someone clicks on the link on your website and make a purchase, the merchant will pay you commission, sometimes up to as much as 60 to 70 per cent of the cost of the product. The affiliate marketing program is a win-win situation for the merchant, the affiliate and the customers because all parties win. The merchant gets the sale, you get the commission and the customer gets the product of his/her choice.
You may well ask, why do the vendors want affiliates? Why do they offer commissions? What benefit do they gain from this particular marketing strategy?
Affiliate marketing programs allow vendors a far greater market penetration than print and other low-cost methods without resorting to the expense of television and radio advertising.
The more affiliates a vendor has, the more people will see his products, which can then be converted to sales. Some people equate affiliate marketing as having an army of sales representatives doing the advertising and will only be getting paid when they make a sale.
Earn Passive Income To Benefit
The ability to earn passive income is the major benefit to the affiliate. Once the referral links are set up and traffic is being driven to them there is little else that needs to be done. Prospective buyers that have been warmed and pre-sold effectively will convert well when they follow your links or recommendations to the vendor's website.
These potential customers are referrals from your site. When more referrals make purchases, then you will make more commissions. Having multiple websites to earn passive income from sounds like an attractive proposition?
From the comfort of your home affiliate marketing is an excellent way to earn passive income. It is your personal home business and there are virtually no manufacturing, distribution or investment risks. Vendors provide the goods and services and you provide the customer.
Best of all, there are normally no costs to join most affiliate marketing programs. An added bonus to this business model is the copious variety of offerings for you to market.
If you want to start your own business without any financial risks and earn passive income via multiple sources, try affiliate marketing.
Sounds fantastic, however, things are not always as they may seem. Let's have a look at some of the realities you will face.
Creating value-added free offers is not easy.
Building a top landing page that converts well will prove frustrating.
It's even harder to create a top sales page that has a high conversion rate.
Newcomers do not have authority in their niche and are unlikely to be given a great deal of credence by visitors.
There are literally thousands of products available for you to promote. How do you choose the most suitable for you?
Whilst it is common to see the hype that suggests no knowledge or experience is needed, a website is not required. The truth is there are a number of areas in which you will need to gain some expertise including, but not limited to website hosting, autoresponders and domain names to mention a few.
Creating new content for publication is time-consuming. If you fail to engage your audience will become uninterested and leave.
Not only do you need to build a list, but to earn the passive income you will have to master the art of sending carefully crafted emails.
Starting a serious online business will incur costs. Domain names, hosting fees and autoresponders to name a few.
Perhaps the most elusive of all is constructing a business model that requires minimal input to continue to be profitable.
Look up and read the stories of almost any successful internet or affiliate marketer, and they all tell a similar story. Struggled for 1 or 2 years, earning next to nothing, then discovered the secret code or software that will help you overcome the odds.
Always remember that it will take some serious effort to earn passive income on the internet and we need to leverage the experience of these internet marketers.
There is no need to re-invent the wheel!
By cloning an entire Internet Business System today,  you can earn passive income from the internet. 
The secret of making money online is the combination of having a good product with a trending, irresistible offer, a quick delivery method, a professional sales funnel, and a Recurring payment system!
With these high-converting funnels, you'll get all this ready for you to start running your online business and make sales as soon as today!
Today, we'll hand you everything you need to get started with a complete online digital marketing business and all the tools you need, no need to buy more digital marketing tools, it's all included!
Click here to get started today.
To your success,
Steve Turner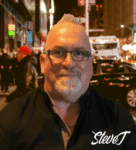 DISCLOSURE: THIS POST MAY CONTAIN AFFILIATE LINKS, MEANING I GET A COMMISSION IF YOU DECIDE TO MAKE A PURCHASE THROUGH MY LINKS, AT NO COST TO YOU. PLEASE READ MY DISCLOSURE FOR MORE INFO.