DISCLOSURE: THIS POST MAY CONTAIN AFFILIATE LINKS, MEANING I GET A COMMISSION IF YOU DECIDE TO MAKE A PURCHASE THROUGH MY LINKS, AT NO COST TO YOU. PLEASE READ MY DISCLOSURE FOR MORE INFO.
Hot Star Wars Marketing Ideas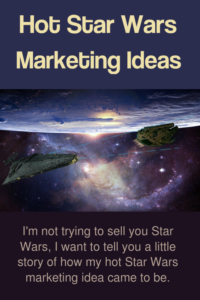 To be clear, my "Hot Stars Wars Marketing Ideas" are not to market Star Wars. Reasonably sure that has been comprehensively achieved and with a significant effect I might add. There wouldn't be many people on the planet who haven't heard of Star Wars.
Now that you know I'm not trying to sell you Star Wars, I want to tell you a little story of how my hot Star Wars marketing idea came to be.
Due to a significant change in my circumstances recently, I realised that my online business "Steve Turner Marketing" needed to change direction and produce a full-time income. Earning a full-time income online meant that I had to do something different. I just wasn't sure how or what?
In the last 12 months, I had spent just over $9,000 on a variety of software, courses and apps on the internet for my "business". The problem being there is no money running a business that only seems to buy from everyone else. I was starting to doubt it was possible!
Anyway, long story short, while looking through my Twitter feed very early one morning, I saw this video from a guy from Texas called Kenneth Holland. Now he caught my interest. I liked his style, and I listened. For me, he would make a great no BS Aussie!! If you want it straight, I would recommend having a listen to Kenneth Holland.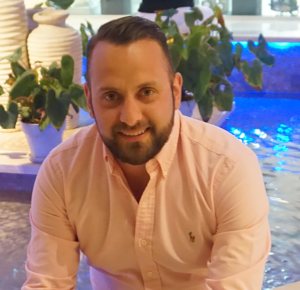 Ken me introduced to Dean Holland and Internet Profits. After listening, and getting the Affiliate Marketers Playbook, I saw what I needed to do. To take my business to this level, I established how and why. With a coach and mentor, I completed my training to become a Certified Internet Profits Partner.
During the training one of the coaches, Glenn Shepard related a story where he had been part of a challenge to write a blog post that linked to marketing on any given subject line. The subject given was "finding the best places to hike", and he demonstrates how he did this.
The training outcome demonstrated within our daily lives, we all have experiences which you can relate to others. With experience and training, you will be able to connect to these as lessons to share with others. Perhaps something will trigger your next great marketing idea. I can relate to this.
A couple of weeks ago on a Thursday, Rachel and I decided we would have a day off. Rachel planned a trip to go to the Chadstone Shopping Centre, the largest shopping centre in Australia and claims to be the largest in the Southern Hemisphere. Great I Love shopping – I lost count how many food courts there were!
While sitting having a coffee, resting my weary legs and I noticed we are seated next to a full-size replica X fighter from Star Wars. It had steps leading up to the cockpit and children getting their pictures taken sitting in the replica fighter. Hang on; more adults were being seated in the X fighter getting their photographs taken than children.
It turns out it was a hot Star Wars Marketing idea. A promotion for an ultimate family Star Wars experience. People were having their photos taken and submitting an entry in the competition.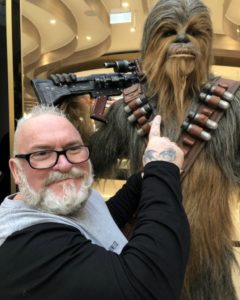 Children were on school holidays, and there were various displays and activities throughout the whole shopping centre. They were all part of the Star Wars theme and competition. Since I can relate to Chewbacca, I had a photo with him, and I took a few other pictures of the other displays. Wandering around, checking out all the shops, we had a great day. Star Wars became stuck in my mind!
A few days ago, there I was "Home Alone Unsupervised With My Thoughts" – Awesome. I Googled "Hot Star Wars Marketing Ideas" and over 28,000,000 results in 0.39 seconds – impressive. At this point, not sure how that would help me.

My copy of the Affiliate Marketers Playbook sat on the desk in front of me. Maybe it was the coffee, I don't know, but I thought. What would it take to give 28,000,000 people a copy of that book? How unreal would that be!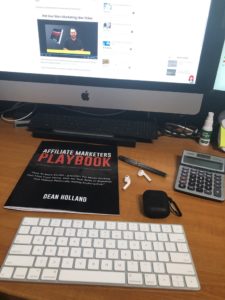 Reality check, half probably don't work or are children, then take out all those that couldn't be bothered, not interested, don't believe it works, or heaven forbid already have too much time and money!!
If just 4% were interested, heck that's a million people! Now my brain was wide awake, and the cogs are grinding. What could I do to gain the attention of Star Wars fans interested in affiliate marketing?
How about the iconic opening Star Wars crawl. (unfortunately, you can't use the original theme music, I used The Planets – Gustav Holst.) and added my friend "Obi Dean Kanobi" to the end.
While I'm honestly not a huge Star Wars fan, Yoda as a character resonated with me (were are both old!!), so I used his speaking style to express the dialogue in the opening.
I made five different versions; however, Rachel liked this the one most. I may share some of the others later if anyone wants to see them.
So here it is, and please let me know what you think below.
Hot Star Wars Marketing Idea Video
Even if you are not a fan of Star Wars and you would like a free copy of Affiliate Marketers Playbook, Please CLICK HERE TO ORDER
UPDATE: DEAN HAS RELEASED HIS NEW BOOK THE ICEBERG EFFECT
Please Like and Share on Facebook, Tweet to Twitter or Pin to Pinterest.
Any questions or comments, please add below.
Regards,
SteveT
DISCLOSURE: THIS POST MAY CONTAIN AFFILIATE LINKS, MEANING I GET A COMMISSION IF YOU DECIDE TO MAKE A PURCHASE THROUGH MY LINKS, AT NO COST TO YOU. PLEASE READ MY DISCLOSURE FOR MORE INFO.