DISCLOSURE: THIS POST MAY CONTAIN AFFILIATE LINKS, MEANING I GET A COMMISSION IF YOU DECIDE TO MAKE A PURCHASE THROUGH MY LINKS, AT NO COST TO YOU. PLEASE READ MY DISCLOSURE FOR MORE INFO.
How To Start Affiliate Marketing
Before we look at how to start affiliate marketing, let's look at what it is first. Very simply put, it is a sales referral process that has four basic components.
The vendor has a product or service and an affiliate program.
Marketer joins the affiliate program and recommends, promotes product or service.
Customer buys product or service via an affiliate link.
The vendor pays affiliate commission for the sale of the product or service.
With the uptake of people connected to the Internet and the leaps forward in technology, it has been estimated that affiliate commissions paid are now somewhere in the region of 4.5 billion to 6 billion dollars a year worldwide and increasing by approximately 17% annually.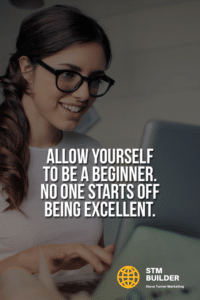 A recent Google search on the phrase "how to start affiliate marketing" returned 983,000,000 results in 0.68 seconds, just to give you an idea of the size of the industry. Clearly, there is immense interest in the subject of affiliate marketing and would seem like a wealth of information is available.
I have no doubt that like thousands before me, the attraction to start affiliate marketing was how easy it was and there were extraordinary incomes to be made, with very little effort. Perhaps it may have been like that in the very beginning, however, while the extraordinary incomes are possible, it will as the result of a great deal of thought and effort.
We have all heard it before in one form or another, "It's free, join the program, get the link for the product and promote and then get paid the commission for your sales."  I  joined the program, obtained the links, even bought the products, now I am an affiliate marketer. Only 2 sales and you've got your money back! All so easy..
Well not exactly! Where do you promote these links you now have. Do you need a Facebook Page? A website of course! What is a blog? What is WordPress? The money is in the list! What is an autoresponder? What is an opt-in form? Do I need an Earnings Disclaimer? What does a Facebook Pixel do? What is SEO? Do I need to Twitter? Content, where does it all come from? Email swipes, do I need them? Attention bars, pop-ups, exit pop-ups, welcome mats do I need any of them?
No one showed me how to start affiliate marketing. I was not prepared. This is true for many others who are also overwhelmed. In order to succeed, there is a learning curve to overcome, and your affiliate marketing needs to be treated as a serious business. Be prepared to invest time and money in your business.
The next hurdle many face, myself included for a while, was chasing the next "shiny" thing. The next best product, the next best software, the plugin you have to have, the landing page software, the opt-in software, popup boxes, themes and you name it there are thousands of products to help you be an affiliate marketer. I was just so well known, I was on everyone's list and drowning in offers.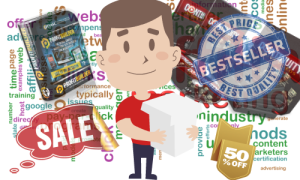 Very quickly there are emails for all sorts of software, services and plugins promising quick sales, huge amounts of traffic and subscribers if you buy this or that latest and greatest product. We are on these lists because we either bought something or more often than not were chasing something for free, i.e. someone else's lead magnet.
What do we do Now? build a website, should we be blogging or doing comparisons and reviews? Maybe use ready-made free sites? Do I build my own website using WordPress? I'll need a domain name. Web hosting of course to run host my new website. Email addresses how do I get them, do they come with my hosting. I need an email list – where do I start, a lead magnet, a landing page, an opt-in form, an autoresponder.
How and where do I promote and get traffic, what about social media, do I need a Facebook Page, what about Twitter, Instagram, Periscope or Pinterest? What about content, writing blog posts, articles, commenting and guest blogging. What is a solo ad and how do I run Facebook Ads – can I afford them?
This is not a complete list of all the things we need to know, but some of the more common ones that will give us a good foundation to start affiliate marketing. What do I do first, how and why? For many new affiliate marketers, this information overload has them spinning in circles, not quite sure what to do first, and what comes next.
This is not an in-depth tutorial on how to do everything, rather a logical look at how to start affiliate marketing step by step. This is not meant as a hard and fast set of instructions to follow, rather a guideline you can use as best suits your situation and experience.
There are hundreds of thousands of products in various niches from digital to physical products and probably hundreds of affiliate networks out there from Amazon to ClickBank and my favourite JVZoo. Choosing your products and affiliate networks is up to you.
Focus, pick products from one or two niches that you know and are passionate about. Stay with them until they can produce income on autopilot. Don't fall into the trap of promoting too many products and from unrelated niches. Try for a range of price brackets; don't assume the lower-priced items will be easier to sell. Do your research.
We have now started as affiliate marketers, complete with products and links! All we need now is a plan!
What next? Let's treat this as a serious business venture and for me, this means we need to "Start With The End In Mind". We will all have different ends or goals in mind and you need to set your own. For our purposes here is a fairly common end goal to start with that most people could relate to.
"I wish to start an online affiliate marketing business, that within 6 months will run consistently earn $1,000 a month whilst only taking 2 -3 hours a week to maintain."
***Coming Soon***
We will analyse our end goal to see what we need to achieve and then put together an Action Plan with the logical steps we will need to obtain them.
Please download my free report "Exposing The Myth" on how to make money as a beginner online. << CLICK HERE>>
To your success,
SteveT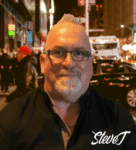 DISCLOSURE: THIS POST MAY CONTAIN AFFILIATE LINKS, MEANING I GET A COMMISSION IF YOU DECIDE TO MAKE A PURCHASE THROUGH MY LINKS, AT NO COST TO YOU. PLEASE READ MY DISCLOSURE FOR MORE INFO.