Top Three Affiliate Marketing Checklists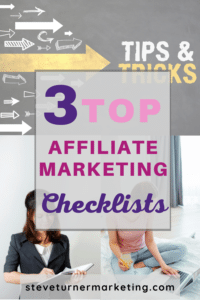 Affiliate marketing is absolutely one of the best ways to start earning money online and sounds easy.
However when you are first starting out you can quickly be overwhelmed with information, so I have gathered together my top affiliate marketing checklists to help guide you.
Remember to find your niche, choose your affiliate network to select your products wisely and have a plan!
1. Affiliate Marketer's Checklist
Whilst the internet is awash with thousands of ways promising instant success and huge profits, for me, the reality is affiliate marketing pays off if you put the effort in, so use this checklist to get you off to a great start.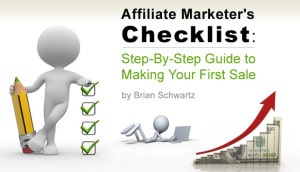 "Many people are attracted to affiliate marketing for the potential to make money, whether the goal is a small side income, full-time self-employment, or getting rich. Novices will often set up an affiliate site, place some ads, and eagerly hope to turn their hard work into profit. However, many quit before getting over that all-important hump—making the very first sale."
via LinkedIn Pulse
---
2. Affiliate Success Checklist
Have patience and be persistent. Do not expect overnight success. Look beyond the hype and listen to the advice of those who have made a successful online business and you will find almost all tell a similar story – it takes some effort on your part.
Charlie Page is the author of 12 books on Internet marketing and his affiliate marketing checklist is worth the time to read.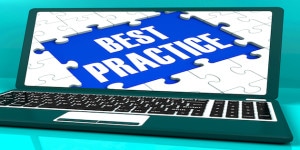 "Have you struggled to make any real money promoting affiliate products? Most people do struggle, and many simply give up. That's a shame because affiliate marketing can be both simple and very rewarding."

via Charlie Page
---
3. 148 Point Affiliate Marketer / Blogger Checklist
This is my favourite and not just an affiliate marketing checklist. I think blogging is a fantastic marketing tool and can be used in so many ways to promote yourself, a brand or a product and you should take the time to learn how to make it work best for you.
Rosalind Gardner has put a wealth of information, tips and a whole swag of useful topics to an affiliate marketer and or blogger.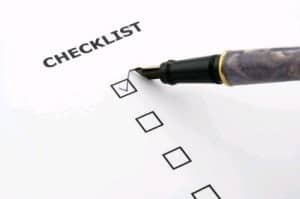 "This might be the world's longest checklist for affiliate marketers and bloggers."
---
Are new to affiliate marketing and not sure what it's all about? Basically, it comes down to promoting products online to get a commission whenever a sale is made through your recommendation. These affiliate marketing checklists will certainly help in your quest to become a better affiliate marketer.
If you would like to fast track your results, I highly recommend you check out my free report "Exposing The Myth" – A Beginners Guide To Making Money Online.
To your success,
SteveT