Let's look at 3 practical tips for affiliate marketing success. Affiliate marketing is a cracking way to create an income stream. Done correctly, it can provide you with a substantial revenue supplement. Done incorrectly it can result in you questioning what happened.
1. Cloak Your Affiliate Links
As an affiliate marketer, you need to disguise those long ugly affiliate links. You are able to do this with a link cloaker. A link cloaker is simply software which will create affiliate links that are short and easier to look at. This will also help increase your click through rate.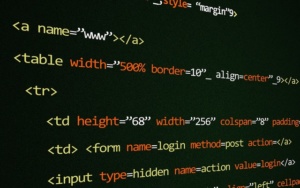 Let's look at an example. Here's an affiliate link for a shareasale.com affiliate program. http://www.shareasale.com/t.cfm?A=223794&U=243855&M=17541&urllink= and samplelink.com/recommending/this-products/ – with the use of a link cloaker it would look something like this http://yourdomain.com/this-product or something similar. There are a number of good software link cloakers, and if you are using WordPress then I would recommend a plugin called Pretty Link.
2. Publish Numerous Reviews
Always high amongst tips for affiliate marketing is writing reviews. This is an evergreen strategy that has proven to work for many marketers to great success. Speaking from first hand experience will build trust with your intended audience.You might also compare products.
Refining this technique would be highly beneficial for conversions. Use your review you will talk about the benefits or a product, the value it adds or the problem it solves on a page or blog post. One product to one page. You can inform your readers about the product or service you are reviewing both pros and cons to provide your readers with insight.
Build a section on your website for reviews, or creating a category of posts just for reviews. Make sure it's visible to your visitors. Your readers will come to value your recommendations. This will enable you to make the most from this method tip for affiliate marketing.
If you are using a WordPress site, then there are numerous rating plugins you can utilise to rate the products you review. Stars, bars or percentages indicate the quality of the product. The more visible your reviews the more likely your sales are to increase.
The focus of this tip for affiliate marketing is to own the product and have used it to be able to promote it effectively. Personally, I would not recommend anything, I wouldn't use or have tested myself.
3. Only Promote Products That Provide A Reasonable Return
There are countless arrays of products on the market that you could review, however I suggest sticking to those that can actually make you a decent commission and leave those that don't pay well. This doesn't mean avoiding low ticket items, and always remember to check if these items are part of a sales funnel or being used as a trip wire.
Many product launches will pay much higher rates on the low ticket items to the affiliate at the beginning of the sales funnel to encourage them to promote the products and then reduce the commission on the up-sells.
A $10 item might have a 30% commission and a $100 item might have a 10% commission. Whilst it may be easier to sell cheap products, you will need to sell 3 times as many to make the same commission. On low ticket items, or those at the beginning of a sales funnel, I would be looking for a commission rate of 50% to 100%.
Tips For Affiliate Marketing Summary
Choose your affiliate products wisely. Your aim is to build a rewarding income stream and remember don't try and sell the products, recommend and promote a a value proposition to your readers. Continually test products to see how well they do in the market place. Sometimes those products you think will do well, don't actually do that well but you won't know this unless you test.
3 useful tips for affiliate marketing that will help you generate more income from your affiliate marketing programs.
To your success
SteveT