DISCLOSURE: THIS POST MAY CONTAIN AFFILIATE LINKS, MEANING I GET A COMMISSION IF YOU DECIDE TO MAKE A PURCHASE THROUGH MY LINKS, AT NO COST TO YOU. PLEASE READ MY DISCLOSURE FOR MORE INFO.
The Quick Start Challenge 2021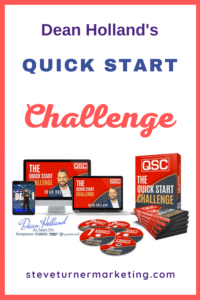 Legendary affiliate marketer Dean Holland from Internet Profits and author of the best selling book "The Iceberg Effect" has released the Quick Start Coaching Challenge for 2021.
In October 2021, a brand new "Quick Start Challenge" began. It's the ideal action plan for affiliate marketers who are getting started and even those looking to boost their income. 
Perhaps you have tried and failed with affiliate marketing in the past, then this "challenge" is also for you!
You can get started and succeed with this even if you have no email list, no websites, no social media following and even if no one knows who you are yet!
This 7-day challenge is for anyone wanting to begin and launch their affiliate marketing business.
You'll clearly understand what you need to know, whilst actually following our easy to complete guidance to get the job done fast!
So to do this, we will be inviting you to join us on a live coaching call. This will be hosted by Dean Holland and his coaching team.
Now, what will be covered over the 7 days?
Day 1: Laying The Foundations For Success
This is where we'll establish the groundwork for the future and go over everything you need to know.
What are the problems affiliate marketers today are struggling with, and why don't many people succeed?
We look at why traditional affiliate marketing is failing and how to do things differently in the future. 
Day 2: Deploying Your List Building Engine
This is all about email list building. 
I'll then show you our "Triple Tier List Building System" and give you the funnel, all built ready to go live fast with a few clicks of your mouse!
Along with the explanations on setting up your list building engine, you will get templates and a lead magnet specifically to use.
Day 3: The Automated Sales System
We will show you how to implement a simple yet highly effective "automated Sales System." 
Now every individual who joins your list will automatically hear from you.
We will help you put things in place to make income-generating sales without doing anything further yourself.
After day 3, you'll have built the foundations for success. The list building engine and your automated sales system will be in place.
Day 4: Multiple Streams Of Income
The ability to build multiple income streams is one of the great benefits of affiliate marketing. You can grow your business by promoting offers from different companies. 
Thousands of dollars in extra commissions can be earned from different companies. 
We are going to help you do the same.
Day 5: Turn On The Traffic
James, one of the Certified Partners and a coaching team member, will share a simple free traffic generation strategy.
Without spending money on paid ads, James will teach you his strategy, so you can start getting traffic. 
Day 6: $3,000 Master Plan
To bring everything together from the QuickStart Challenge, we are now giving you the Master Plan.
You'll know what you need to do, why you're doing it, and how to accomplish it so you can start seeing results.
Day 7: Bonuses Expert Panel Q&A
Dive into the two bonus videos in the bonus section in the member's area.
"How To Stand Out From The Crowd", defining your "Who", a training session that was recently offered at $297.
Listen and learn from the expert panel's Quick Start Challenge questions and answers.
Conclusion
After you sign up, you will receive an email within 10 minutes to access your member's area.
There's a video to greet you, and you can register for the coaching calls.
You'll have your own list-building engine and automated sales system after seven days.
You'll be able to generate several income sources.
Without spending any money on ads, you will be able to start getting traffic.
With millionaire mentors to turn to every week, you will be supported every step of the way.
When you act on this page to join the Quick Start Challenge as a bonus gift for the action takers, the coaching will be  DOUBLED for free!
Yes! Instead of getting 6 weeks of live weekly coaching calls, It will double to 12 weeks!
You get the entire Quick Start Challenge program, with 12 weeks of live coaching calls, a done for you list building system, done for you emails and access to the best offers to promote.
And what's better, it's completely guaranteed.
Try it for a full 30 days, go through the entire Quick Start Challenge.
If you don't get actual results, you can see, or if you don't feel the Quick Start Challenge made this process easier than anything ever could. Or if you're not happy for any other reason at all, send a message to the dedicated support desk, and you'll get every penny back.
Best regards,
Steve Turner
P.S. The price of admission to the Quick Start Challenge will be increasing, so if you don't secure, I can't guarantee that the next time you come back, the price won't have doubled, tripled or more!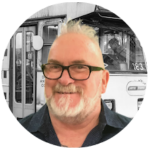 Hi, my name is Steve and I would love to help you with affiliate marketing.  If you are interested in making money online and living the lifestyle you would like, please check out my other posts.
Please leave your comments below.