DISCLOSURE: THIS POST MAY CONTAIN AFFILIATE LINKS, MEANING I GET A COMMISSION IF YOU DECIDE TO MAKE A PURCHASE THROUGH MY LINKS, AT NO COST TO YOU. PLEASE READ MY DISCLOSURE FOR MORE INFO.
Focus - Choose a method or strategy in line with your goals, learn and master before moving on.
Focus – the central point of something, especially of attention or interest – Cambridge Dictionary
Maintaining focus is a mental state required to fulfil a task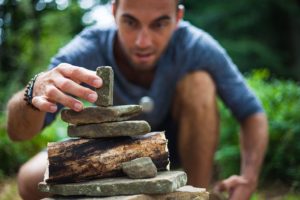 without distraction. This state of concentration enables you to remain entirely focused on completing the task. 
This skill is unnatural and requires you to practice it over time. However, as long as you learn and master it, you will start to grow and progress in whatever you do in your life. 
Focus can be either long-term, for your primary life goals, or a short-term task. Pick a method or strategy aligned with your goals, and apply a timeframe.
It is crucial to remember that your focus needs flexibility. It can and will change, so review it to maintain alignment with your goals.
What's The Best Strategy?
The best strategy will be the one you can follow logically to a successful outcome resulting in the attainment of your goals.
People with the same or similar goals may have completely different strategy. Your strategy needs to fulfil the direction in which you want to go.
Keep these steps in mind, stick to them for a while, and then work on them as if they are part of your life.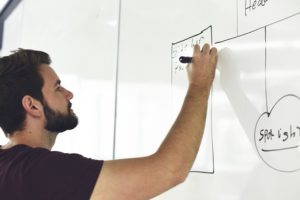 Firstly identify the end goal. Break this down into a logical sequence of steps. The first step of a focus strategy is to identify your purpose. You must decide which direction you want to follow with all your heart.
Below are some specific points to help develop and maintain focus.
1. One Task
 From your strategy, choose the task on which you want to concentrate. Write this down for clarity. Know what you need to achieve for the job to be complete. 
Allow sufficient time. Short term tasks should be no more than an hour duration. Break down assignments longer than an hour into smaller tasks.
Treat your focus on long-term goals in a similar fashion, and only the time scale is more significant.
2. Focus on Your Task
Only start and complete actions that will progress the task you have chosen to focus on. Finish the job before starting another.
Minimize any external distractions. Don't check emails, Facebook or Twitter. These are separate tasks. Try and avoid answering your mobile phone.
3. Track Achievements Over Time
Tracking your performance over time is very important. Start by setting targets for yourself and allow time to achieve them. Continue to evaluate yourself and your achievements. 
Tracking success will help increase the rate of progress. As targets draw closer, you will become more and more focused on the end goal. 
4. Be Disciplined
The development of focus requires discipline. Maintaining focus while working online is not easy; however, you can do it by taking small steps at a time. 
Do not start a new task until you have completed the first task. You will not be perfect from day one, but make some rules and follow them.
Why Is Focus Important?
Mastering the ability to focus and maintain it will immensely benefit your productivity. 
Any boost to productivity is going to be instrumental in helping you achieve your goals sooner rather than later.
Conclusion
The art of focus is a straightforward concept, yet it can be frustrating to master. 
Avoid complications, have a strategy, select the tasks and remove any distractions which will prevent you from achieving the goal.
Affiliate marketing is an online business in which there are so many strategies offered it can be tough to know where to focus.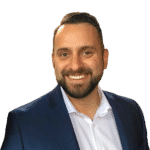 Studying the methods taught by my friend and mentor, Dean Holland I have learned the four areas on which we should focus.
These are demonstrated in the Affiliate Marketers Playbook by Dean, which can be ordered HERE.
Regards,
Steve Turner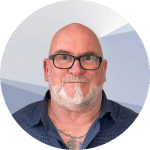 DISCLOSURE: THIS POST MAY CONTAIN AFFILIATE LINKS, MEANING I GET A COMMISSION IF YOU DECIDE TO MAKE A PURCHASE THROUGH MY LINKS, AT NO COST TO YOU. PLEASE READ MY DISCLOSURE FOR MORE INFO.
Please share your thoughts and comments on "Focus" below.