Need Motivation In Your Life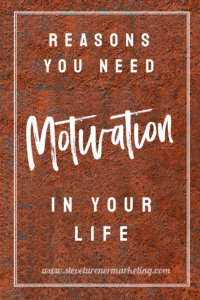 Motivation is integral to success and happiness. Most human efforts to achieve positive results and positive environments are driven by ambition and passion. 
Even if you are not motivated by both these factors, a shift in attitude can have a massive impact on performance and success.
I believe that most businesses operate in the same way. Whether it's coming up with ideas or relying on them to help customers succeed, most are often forced into a situation where they must maximize their potential. 
This means being driven by lofty goals or figuring out how to do the most with the limited resources available. However, many people underestimate how much they can positively impact the business they are involved with.
Motivation can be a value system, or it can be a lifestyle. It can also be individualized in a way that meets the individual's individual style and needs. Obviously, the intent is to maximize the positive aspects of the work you are doing in the company. 
However, sometimes it's all just an illusion. 
Some people focus on things like success. This success, they say, will drive their motivation to do better. The only result of believing this is a person with an unrealistic goal.
Those who believe the illusions of motivational research and systems often miss out on a significant boost to their level of productivity. Even if the will to achieve the goals they set for themselves is solid.
Think about the people that most often complain about their workplace culture being stuck in the 1990s. They hold out hope that the work ethic will change and they will be better able to push themselves and their team forward. 
Most would be thrilled with the various initiatives at their place of work designed to improve how they interact with customers and employees.
However, companies do not change on a dime. Keeping employees motivated will take a significant effort and will take some time. And even the most patient employees will soon tire of the tinkering. They will ask themselves why they are doing such a poor job, also if most of them know that it's because there's not enough will.
There's really no such thing as a short-term fix to our problem of motivation.
The only way to have lasting success is to work on long-term solutions. To change the way people view the quality of the work being produced in the companies they work in and to improve how the employees within these companies view themselves. 
We can only realize the improvement in motivation if we want it. If you're looking for a real motive, it must come from within.
This motive is the "WHY"! As part of the process of defining what your success is, an overarching question is a reason why you are doing what you are doing.
The stronger your "WHY" will give strength to your motivation, allowing you to dig deep and continue where others give up. 
If you want to join the two or three per cent of people who achieve an abundance of success in their lives, understanding your "WHY", is critical.
Click on the link below and partner with a millionaire and be guided on your path to success.
Invitation To Partner With A Millionaire!
Please leave any thoughts and comments below. Share and like this post with your friends.
Regards,
SteveT