DISCLOSURE: THIS POST MAY CONTAIN AFFILIATE LINKS, MEANING I GET A COMMISSION IF YOU DECIDE TO MAKE A PURCHASE THROUGH MY LINKS, AT NO COST TO YOU. PLEASE READ MY DISCLOSURE FOR MORE INFO.
Build And Grow A Facebook Page
Social media platforms are the best platforms for you to promote your business or personal brand. More than 3.5 billion people are using social media daily.
You cannot get this much audience all at once at a very reasonable cost. Most social platforms are free, and you can promote your company without paying a penny. However, you need to pay when you want to boost the promotion, but that is another case.
Knowing the tricks to use social media, you can easily promote your business and your "personal" brand without even paying a single dollar.
FACEBOOK PAGE:

Facebook is the largest social media platform in today's world. Facebook users around the world are estimated to be around 2.4 billion. Every day of the week, approximately 1 billion people use Facebook all at the same time.
There are two types of accounts on Facebook, one is a personal account, and the other is a page. A Facebook page is a small platform where you can update your business or brand daily.
Almost every business known around the world has a Facebook page. It doesn't matter if it is an organization, a school, a bank, a hospital or a brand; everything has a Facebook page. Administrators of the pages actively give updates about their organization.
HOW TO CREATE A FACEBOOK PAGE?
Creating a Facebook page is not complicated, even for the technically challenged! Create a page in a matter of minutes.
To create a Facebook page, first, you need to have a personal Facebook account. Open your Facebook account, then type this link in the URL bar: https://www.facebook.com/pages/creation.
Once on the page, click to choose what type of page you want to create. There are a variety of choices to suit your needs best.
Once you have chosen the page type, supply all the required information. Name your page with a title that is catchy and easy to remember. All data, including the page name, can be edited later.
Once you have created a Facebook page, you can start posting updates on it. You can even use paid methods to attract traffic to your page, but that is only a choice. If you know how to attract organic traffic, you will not need to resort to paid methods.
Once you have created a Facebook page, the real challenge is promoting it. Take the time to use the resources provided by Facebook and develop your knowledge.
TIPS TO GROW A FACEBOOK PAGE:
Here are some easy-to-follow tips. If you have any of your own to share, please add them to the comments below.
LOAD SOME CONTENT:
Add some content after checking that your description and all contact details are correct. Initially, one or two posts describe what your page is about and what the fans of your page can expect.
INVITE YOUR FRIENDS:
After creating your Facebook page, invite all your friends and contacts to the page. Open your page, and you will find an invite button there. Invite everyone that is on your friends list. If you have good relations with your friends, ask them to like, share and comment on your page. Gaining some early followers can give you a significant boost.
POST CONSISTENTLY:
Facebook is all about its users' experience and engagement. Add fresh, relevant content every day if possible. Posting three times a week should be considered the minimum.
CONTENT:
Post content related to business, niche or theme. Not all content has to be created by you. Curating exciting, relevant content is also acceptable. For this platform, edutainment is some of the best-performing material.
BE ACTIVE:
Search different Facebook pages that are similar to your page. Create a network with them by liking and sharing their pages and content. Join related groups and build relationships. Ask them to share your content on their page, and you share their content on your page.
INSIGHTS:
When your Facebook page has 100 or more followers, you will be able to use "Insights" from your page. This powerful tool tracks the interactions of your users. To learn more about Facebook Insights, read an informative article from Neil Patel – "A Beginners Guide To Facebook Insights."
BOOST POSTS:
Before diving headlong into Facebook advertising, there is a more straightforward way. Facebook has feature allows you to promote your content by boosting a post.
Control your cost by setting the amount you want to spend each day and the number of days you want the post boosted. If you choose one day, Facebook will boost your "post" for one day.
TARGET YOUR AUDIENCE:
The most significant factor you need to be aware of when using Facebook advertising is targeting an audience. Targeted advertising will place your advertisements, offers and posts in front of the people most likely to act upon them.
Advertising with Facebook can be complicated and frustrating when first starting. Before committing cash to any ad campaigns, it is highly recommended to take a course to ensure you get the maximum ROI.
CONCLUSION:
Facebook pages themselves are free to build. With some determined effort, you can promote and grow your business with minimal cost.
To unleash the power of Facebook, you will need to develop the skills necessary to reap all the benefits available. Maximize your potential by using The Traffic Nemesis System.
If you have any comments, please add them below. Please like and share.
Regards
Steve Turner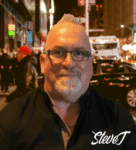 DISCLOSURE: THIS POST MAY CONTAIN AFFILIATE LINKS, MEANING I GET A COMMISSION IF YOU DECIDE TO MAKE A PURCHASE THROUGH MY LINKS, AT NO COST TO YOU. PLEASE READ MY DISCLOSURE FOR MORE INFO.