DISCLOSURE: THIS POST MAY CONTAIN AFFILIATE LINKS, MEANING I GET A COMMISSION IF YOU DECIDE TO MAKE A PURCHASE THROUGH MY LINKS, AT NO COST TO YOU. PLEASE READ MY DISCLOSURE FOR MORE INFO.
Builderall 5.0 Review 2021
My Builderall Review 2021, after 8 months of both using the product for my affiliate marketing business and as their affiliate. At first, I was a little sceptical that one product could do everything I needed.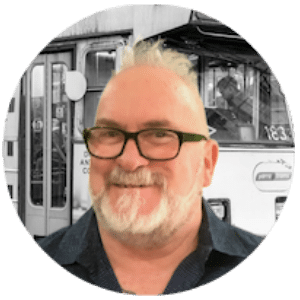 "Let me tell you, I have some great things to say about Builderall. This Builderall Review 2021 will tell you everything you need to, the pros and cons, and figure out whether or not if it's for you." ~ SteveT
Initially, I bought the old Marketer Plan (No longer available). However, I was so impressed with the tools and wanting access to all the niche and premium funnels, so within three days, I upgraded to the Funnel Club. 
There is a reasonably steep learning curve to get going, and I did find some of the initial tutorials outdated which have since been replaced. 
While my initial purchase was purely to use the platform, within the first month, I already had 5 subscriptions and over 30 leads in the system. 
Builderall 5.0 is a SaaS platform developed by Erik Salgado around 2011 as he wanted a one-stop platform for all his needs. Since there wasn't anything available that met his needs, he developed his own solution – Builderall. 
Building and running an online business requires a wide range of various assorted tools that are not typically integrated into ONE digital marketing platform.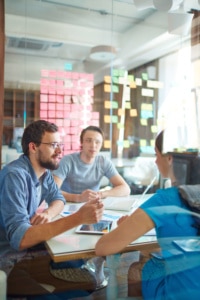 With Builderall, there is no need to spend hours and hours researching what you might need, purchase them all separately and then learn how to use them effectively. Everything you need is in one central dashboard.
The current version is Builderall 5.0 and is a complete digital marketing platform aimed at entrepreneurs and small business owners.
So in a nutshell, what does Builderall do?
Drag and Drop Websites and Blog Creation

Runs eCommerce Stores

Create and Sell Learning Courses

Build Free and Paid Membership Sites

Run Social Media Campaigns and Ads

Create Sales Funnels with Pre-Built Templates

Email Automation, Lead Capture Subscriber and List Management

A/B Split Testing and Tracking Analytics
Builderall is a hosted solution, providing dedicated local servers to host your websites, webinars, and sales funnels. Maintenance, security and backups are all included in your plan.

Builderall 5.0 consists of over 40 useful features that an aspiring online entrepreneur is likely to require divided into six different sections:
Builders

Email Marketing

Engagement

Design

Reports

Others
For this Builderall Review 2021, I will give a brief overview of these features rather than an in-depth discussion of each one.
Jason Was Skeptical Too.. At First...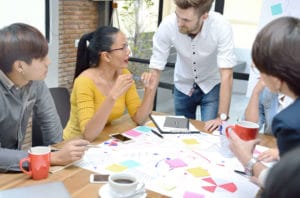 100% Drag-and-Drop Builder create your websites, pages, and funnels, then automatically creates responsive pages for mobile devices. Insanely fast pages and websites help skyrocket conversions.
Minimize the time it takes to build pages while achieving top results organically in the major search engines. Responsive opt-ins and squeeze pages are easily created.
The all-new blog builder for Cheetah allows you to quickly create new blogs. Intuitively add new blog posts to your blog. Blogs you build can be shared with one or as many of the websites you choose in the Cheetah Builder.
Membership sites are created with one of the Builders by creating a restricted area and configuring registration and login settings to suit.
Membership areas can be free or paid. Charging subscriptions to access membership areas is a highly effective way to monetize your website.
Map out and create your funnel ideas on the Cheetah Funnel Builder. Start with a selection of pre-made funnel templates or start entirely from scratch.
Create. Bring your funnel ideas to life with landing pages, sales pages, upsells, emails, and more with the Cheetah Funnel Builder.
With one click the funnel you have designed will be created and all the pages, lists and forms linked ready to go. 
Run simulations and data comparisons within the Cheetah Funnel Builder, no need for external software.
Magento provides the eCommerce for Builderall, where you can build your site on the most powerful digital marketing platform. New Supercheckout functions further enhance the eCommerce Platform.
The WordPress integration in just 3 clicks enables you to build and publish your webpages hosted on Builderall. If you wish to keep utilising WordPress and have them hosted on Builderall, no problem!
Build an interactive webinar in just a few minutes with streaming options, screen sharing, webinar recording, and more. Easily present live streaming events on YouTube and Facebook. Engage with your audience, analyze the results of your webinar and conduct the follow-up.
Features integrated with the Builderall Webinar.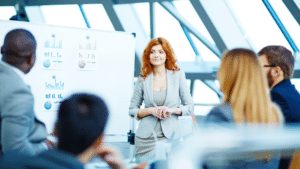 Run live or upload pre-recorded evergreen content

Scheduled webinar start times

Pre webinar room with video

Chat enabled

Password protect webinars

Monitor webinar statistics

Integrated with Mailing Boss

Add banners to your webinars with CTA
The new complete virtual eLearning platform enables teach and create online courses which can now be integrated into membership areas. The paid courses are combined with Supercheckout and MailingBoss.
The App Creator makes it easier for you to develop your own mobile applications. These can then be published on any of the popular app stores such as Google, Apple and Amazon.
Builderall Booking Builder
Your booking tool to create and manage calendars for appointments and events.
Your booking tool to create and manage calendars for individual appointments, events, classroom scheduling and Zoom calls.
Time management made easy with Builderall.
The Builderall Booking App also integrates with MailingBoss, Google calendars and Zoom.
By creating and publishing your own online local business or niche directory, you can become an authority. The directory builder allows you to quickly set up hundreds of pages in minutes. Listings could include tourist attractions, specific business types, or local businesses in an area or a list of anything that people may be interested in.
Ruben, A Marketing Expert, Uses And Recommends Builderall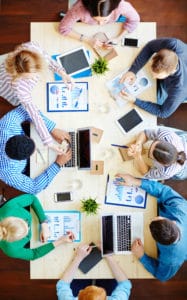 Effective and efficient email communication is paramount for all businesses and entrepreneurs alike. Professionally manage your subscribers, lists, autoresponders and automation in one platform.
MailingBoss allows you to set up sequences and workflows based on subscriber actions to provide the best customer experience and enhance engagement to improve your conversion rates.
Plan limitations are no Professional Email on the Free Plan, 5,000 subscribers on the Builder Plan, unlimited subscribers on the Premium Plan and Funnel Club
MailingBoss allows you to…
Add new subscribers manually

Track where your subscribers come from

Create email campaigns

View campaign statistics and analytics

Create lists

Use workflows to manage lists, sequences and subscribers.

Use and manage templates for email design
Create and verify professional all the email accounts you need for your domains to manage the communications of your business.
Professional Messenger Chatbot
Using the power of Facebook engage your leads via messenger chat. Automate communications with your prospects and potential clients.
A popular method of helping content go viral is to ask for social shares to unlock it. The Share Locker easily allows you to restrict access to parts of your content unless it is shared, liked or both. This simple tool has the potential to generate viral traffic to your website.
By displaying social proof to your visitors, you will see an increase in conversion rates. This can also be used to highlight offers, show recent purchases, and track customers on your website.
Avoid having to use Facebook to create chatbots for your websites. Expert website bots can be built using the flow system intuitively to engage your leads and customers. Impress your visitors by communicating with them instantly via your chatbot.
Manage multiple social networks. Powerful social tools for business. Save time by managing various social networks. A word of caution as the use of such applications may breach platform guidelines.
Browser Notifications App
Browser notifications allow you to connect with your targetted audience via their internet browser. Using this state of the art push technology will enable you to automate and send personalized notifications anytime.
Replying to comments left by your followers on your Instagram social media posts skyrockets your engagement. This automation tool ensures your followers are never left waiting for you to respond to their comments. Use with caution as this may breach Instagram guidelines.
Efficiently communicate with large numbers of recipients with SMS. Bulk text messages can be sent simultaneously within the SMS messaging App rather than trying to message your list individually.
Build Telegram funnels with Builderall. Take full advantage of Telegram messaging by creating automated messages and bots to promote your Telegram funnels.
An integrated CRM allows you to manage your business data and information in one place. Store customer pipelines, sales activity, and contact data – all in Builderall for easy access.
Sales copywriting made easy by using the Builderall Script Generator Tool. Create high converting sales scripts, webinar scripts and video sales letter scripts. Created by copywriting experts, follow the prompts, answer the questions and then generate your scripts.
Excellent digital magazines can now be created by anyone with access to the premium plan. No requirement to have programming or graphic design skills. Drag and drop using templates and design layouts and effects to wow your clients or showcase your own business.
The exclusive Mock-up Studio tool can quickly create eBook covers, info-products, and other mock-ups. Images and GIF's that grab attention will generate far more engagement on social media posts, blogs and website images.
No need to buy expensive external graphic software when you already have a powerful photo editing and visual design tool included. From social media graphics, photos and eye-popping logos the 3D Photo Editor Studio is your one-stop design studio.
Animated VSL Video Builder
Unleash your creativity and make unlimited animated videos and sales videos. Builderall has hundreds of exclusive characters to pick from or design your own characters and expressions. Upload your creations to your own website, YouTube channel, Facebook account, and Vimeo account or anywhere you can share videos.
Transparent Floating Videos
Our exclusive "floating" video technology allows you to make a "floating" video for your website in minutes. Pin the videos on screen, or to any corner of the page when the visitor scrolls, keeping your video visible.
Creation of professional business presentations is now possible without requiring programming or design skills.
Adding images and text to your videos turns them into eye-catching, curiosity arousing videos. Easily create a video that is memorable or delivers a message other than just the video content in a matter of minutes.
Attach your Call To Actions such as "Call", "Email" and visit a
website "Visit", "Join", "Register" or "Subscribe" directly to images on the video via TAGS. Allowing you visitors to instantly interact with you video boosts engagement and conversions.
Visually create funnel videos by adding image tags with actions such as CALL, EMAIL, URL, and the new feature to ADD FUNNEL STEPS. Once created, and previewed get the embed code and also share directly to Facebook and Twitter.
To achieve better rankings on the search engines, use this tool to analyze how your page looks to a search engine. Check individual SEO components such as keywords, keyword density, meta information and ALT image tags. Adding missing information or better keywords will assist in ranking your page higher.
The Heat Mapping tool visually identifies the interaction behaviour of the visitors with each page. Analyze how visitors navigate through your site to identify any problem areas. Use this tool to continually monitor and make changes where required.
Allow restricted access to your Builderall account and tools. Allow others limited access to your account and tools by merely sharing your Builderall email and generated access key.
Manage your domains connected to Builderall. Your tool to manage your domains connected to Builderall, check their status and connection information.
Centralized and searchable area to check all notifications including leads, commissions, and more based on date or a range of dates.
Builderall 5.0 Review 2021 - The Plans (updated)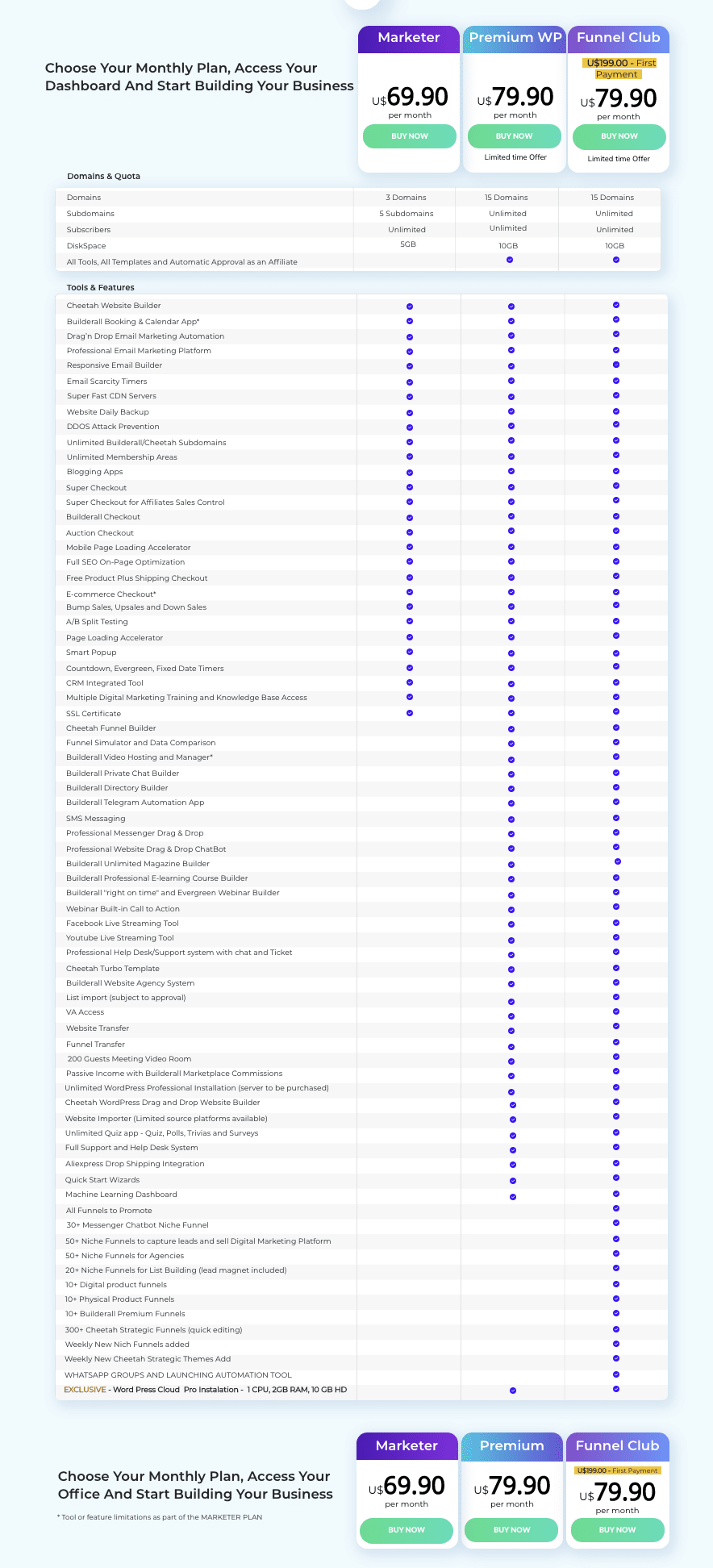 Builderall 5.0 Affiliate Program
The Builderall business model presents a unique opportunity that enables affiliate marketers to access a leveraged affiliate program and generate ongoing passive income. 
Builderall's 2-tier affiliate system lets you earn recurring income for every paid subscription you sell after becoming a Builderall affiliate.
30% individual sales recurring commission

30% 2nd tier recurring commission

Bonus commissions for low, mid and high-ticket courses
Funnel Club members are granted automatic Pro Affiliate status with immediate access to all Builderall Premium Funnels as well as the complete Funnel Showcase.
Premium Plan members are granted immediate Basic Affiliate status.
All other members will need to apply for affiliate approval.
Within the back office, there is an extensive knowledge base, which is continually being updated.
Over 400+ training and tutorial videos are available on all tools and features.
A dedicated Quick Start section for new members provides specific onboarding information to help new members get started quickly.
Vital community support is provided through 2 Official Facebook Groups, where you can connect with other Builderall users and affiliates.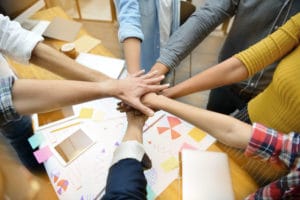 The community Facebook group for general users of Builderall can be joined here HERE.
Support and help for Builderall affiliates can be accessed by joining the Facebook group HERE.
The official Builderall YouTube channel provides numerous videos covering tutorials, how-to advice and tips for growing your business.
Dedicated training is provided on Tuesday evenings, and Shelly Turner hosts a members meeting and an affiliate meeting every Monday morning, which is normally attended by Erik Salgado CEO of Builderall
The Builderall support team are available during business hours and will answer your tickets as soon as possible. Limited Live chat is also open outside of regular business hours.
No need for external programs
Flexible plan options
Extremely competitive pricing
Huge support network
2 tier affiliate program
30% recurring commissions
There can be outdated tutorials as features are updated
With over 40 apps, there is great deal to learn
Large learning curve
MailingBoss setup can be confusing at first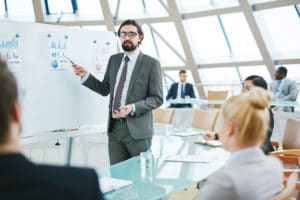 If you are already running an online business or you are an aspiring online entrepreneur, Builderall is well placed to be the solution you are looking for.
Builderall, with its 40+ features, is an excellent SaaS solution for all already-established businesses and entrepreneurs. Providing an indispensable platform for all your online digital marketing needs. 
Build websites, landing pages and sales funnels.

Present compelling and aesthetically-pleasing content.

Improve your brand and online presence.

Implement efficient email marketing campaigns.

Maximize your social media engagement.
The best value package is the Funnel Club which includes over 300 DFY professional funnels, 100 Chatbot Funnels and automatic approval as a  Pro Affiliate. Payment for the 1st month is $199, and then $89.90 per month, which includes all additional funnels added monthly.
This complete digital marketing platform is a cost-effective offer representing the best value when compared to alternate solutions available.
Thank you for completing my Builderall 5.0 Review 2021.
To your success,
Steve Turner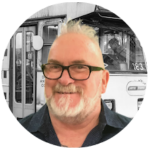 Please Like, Share and leave your comments below.