Just what is an autoresponder? I ask because there would be very few articles written about online marketing that wouldn't include a mention of this mysterious beast. Whilst often mentioned, I find many are still at odds when it comes to actual setting up and using their autoresponder.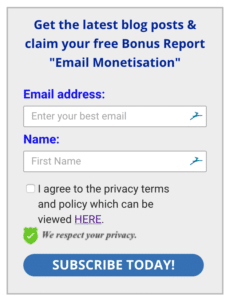 The key here is "automatically". Just to clarify, the "email" most commonly used is a form submitted via a website. This form submission what the autoresponder actually responds to. Even the most basic or free autoresponders are capable of much more than just sending a reply.
The autoresponder will automatically store on your system, the fields you have asked for on the form. Email, Name, or First Name, Last Name. You may ask for other information, such as address, phone number post code etc.
Tip: It is recommended to keep the form as simple as possible. Email & Name Only.

Normally two other very important pieces of information are recorded by the autoresponder at this time. The IP address of the respondent and a date time stamp.
Note: If you are dealing with EU countries ensure you are GDPR compliant. This may include, but not limited to having a checkbox to accept your privacy policy and a link to relevant policies.
Tip: It is recommended that you ensure your entire website is compliant.
The next important decision you need to make is whether you want to use single a optin or double optin method to subscribe people to your autoresponder. It is entirely up to you which method you choose to use. so I will just explain the differences.
Single Optin
When the subscriber clicks submit, there is no further action required on their part. From that point unless they unsubscribe, they are on your list and you utilse your autoresponder to send them emails.
Double Optin
After the subscriber clicks submit, your autoresponder automatically sends them an email with a link for them to click to confirm their subscription. If they do not confirm, they will not be added to your list.
Pros and Cons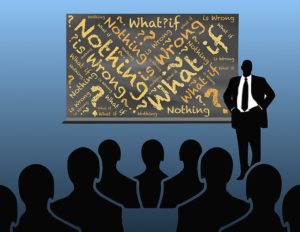 There is no right or wrong answer as to which is correct for you. My advice is to evaluate each method in line with your goals and the pitfalls of each. The marketing community itself is evenly divided on this issue. To consider some recent Market Research. Click Here.
There are many different reasons for choosing one over the other. I am just going to split the two methods by something we our all trying to achieve. A Subscriber List.
Single optin removes a step in the process which moves some resistance to a subscriber. You will build a bigger list quicker if you use single optins. Points that outweigh this are potentially your list will may be of lower quality. People signing up with fake or disposable emails etc.
Double optins will build your list at a slower rate due to the extra confirmation step which does result in less subscriptions. The benefit is the list will be of a much higher quality and in all likelihood give you better conversions and less complaints.
My personal preference is to use the double optin method as my goal is to build the highest quality list I can. To further ensure the deliverability I use an email verification service, which you may want to consider.
Design the Form
To start the process rolling we need our readers to become subscribers, and there are several common methods you have probably or seen on browsing through the internet.
The simplest is just a basic form that is either included in a sidebar to the left or right of the body of the page. These inline forms can also embedded in a page or post at various positions. These days almost every autoresponder known uses some sort of drag and drop builder which are generally very simple to use.
Before designing the form the first step is to pick which list this form will subscribe people to. The one field that is mandatory is "email" of course. Beyond that is up to you to determine what you would like to collect. Next most common fields are "Name" or "First Name" and "Last Name".
The  preference that you choose at this point can easily be modified later.. Some marketers believe if you only ask for an email address, there is less resistance to obtaining a subscriber.
Extra fields you ask for other than the email address, can be set as either Required or left optional. Having the name of your subscriber enables you to personalise your emails which can lead to better engagement.
Has mentioned above you will need to determine whether or not a checkbox should be shown or not for GDPR compliance.
Check the copy of your form and lead magnet to see what converts. Some services offer A/B testing on forms to help determine the best converting forms.
As building a subscriber list is an important function of your online business its strongly recommended not to overlook regularly checking and testing your forms.
Dynamically presenting your form dependent on the viewers behaviour is also popular. These opo ups can be triggered by time on page, usually set in seconds, scroll behaviour or even exit intent. This last pop up is very popular to try and engage your viewer one last time before they exit you page.
OK lets get to the good part. Now we have someone who has signed up for your list whichever method you have chosen to implement. What do we want the autoresponder to do? The most common and recommended action is to is send your new subscriber a "Welcome Email".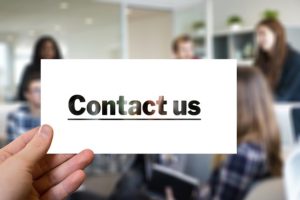 Within your particular autoresponder you will be able create a new autoresponder and compose your welcome email. This is normally set to be sent immediately. You could choose to send this at interval you like from the time of subscription.

The "welcome" is the first and most basic autoresponder almost everyone needs and sets up. This is just the beginning, and very satisfying to get under the belt. Everything else is just variations of the basic autoresponder.
This is what my welcome email looks like on GetResponse. There are many great autoresponder providers available to choose from.
GetResponse
Aweber
HubSpot
ConvertKit
Constant Contact
Mailchimp
Just to name a few of the more commonly known services.
Check them all to see which suits your particular circumstance and needs, My preferred provider is GetResponse who offer a free trial for you to test drive.

Autoresponders can do a great deal more than just send welcome emails. Here are just a few of the possibilities to get you thinking. Newsletters, follow ups, email courses. Different email lists for different interests.
Soon you can see that you will definitely need more than one autoresponder running, to take care of these work flows automatically. Individual subscribers will be at different stages over a variety of autoresponders at any given point in time.
Alternate sequences can be triggered on their actions and if we are not careful this can become overwhelming.
Tip:Have a strategy and map out you goals before creating autoresponders and lists everywhere.

Taking full advantage of our autoresponders capabilities will automate many of our marketing tasks and in turn multiply our results. Some of the questions we will need to ask but not limited to are below:-
 Summary
Some thought and planning before you start creating autoresponders, lists and messages will save you a lot of time and effort
Determine the goals you want to achieve. More subscribers, conversions or traffic? Create the lists to segment your subscribers. Have the lead magnets prepared. Write the messages. Set up the autoresponders and how they will be triggered.
If you would like to learn how to absolutely make the most out of your autoresponder, check out this
Free Video
from my friend Dean Holland.
Make sure you check out this video
<<HERE>>
Regards,
SteveT