DISCLOSURE: THIS POST MAY CONTAIN AFFILIATE LINKS, MEANING I GET A COMMISSION IF YOU DECIDE TO MAKE A PURCHASE THROUGH MY LINKS, AT NO COST TO YOU. PLEASE READ MY DISCLOSURE FOR MORE INFO.
Attract New Clients Quick and Easy Ways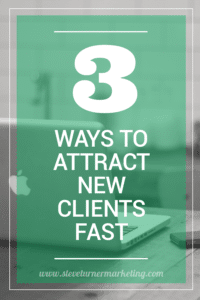 You can have the best product or service in the world. You can have a killer sales letter that could sell a pint of whiskey to a nun. But if you don't have any prospects seeing your offer, you won't make a cent.
That's why we marketers spend so much time, effort and money trying to put our offers in front of targeted leads. But it doesn't have to be that hard… not when you know which marketing methods work best.
Here are three proven tactics you can start using today…
1: Social Media Marketing to Attract New Clients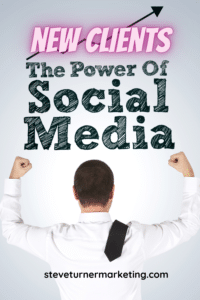 Savvy marketers know that social media marketing is in its infancy – and it's set to explode in the coming years! Those who set up their social marketing campaigns now are the ones who will benefit the most in the future.
That's because social media marketing is all about building relationships with others and building networks and contact lists. The sooner you get started building a good reputation in your niche, establishing yourself as an expert and building social media networks, the more you stand to gain when you fully leverage your reputation, content and networks.
So where do you start? With some of the biggest social media sites, including:
Web 2.0 content sites, like Hubspot.com. These sites let you page one-page websites around niche topics. Google tends to crawl these pages often and rank them well.
Social networking sites like Facebook.com. While you should focus on finding or creating niche-specific groups on these general networking sites, be sure to always seek out niche-specific networking sites.
Social bookmarking sites, like Digg.com. These sites allow users to share content – and they can be a great tool in your viral marketing campaigns.
2: Search Engine Marketing to Attract New Clients

You can pull in traffic from the search engines in two ways:
By ranking well for certain keywords and appearing in the organic search engine results.
By using pay per click marketing to appear in the search engine's sponsored results (for example, Google AdWords).
You should add both of these tactics to your marketing toolkit. That's because organic search engine results can provide traffic for months (and even years) after you get your pages indexed. But on the flip side, pay per click marketing allows you to get highly targeted, nearly instant traffic.
3: Buying Ads to Attract New Clients

Yet another way to get your offers in front of eager prospects and attract new clients is by placing targeted ads. You can do this online and offline, including:
Purchasing banner and text ads on highly targeted niche sites.
Buying ads in highly targeted niche ezines.
Leveraging others' email lists by buying solo ads.
Buying blog ads.
Buying ads in offline publications, including niche magazines and the related topics of daily newspapers.
Which One Is Right For You?
This isn't a matter of choosing the one tactic that provides the best results. And that's because all three of these tactics are proven, time-tested marketing methods. They shouldn't be used individually, but rather as part of your overall marketing strategy.
While powerful, these three main advertising methods are just the tip of the marketing iceberg. When you unleash these three alongside other equally powerful marketing methods, you'll unleash a nearly unstoppable flow of qualified leads.
Put it all together with my free report "Exposing The Myth" – A Beginners Guide To Making Money Online.
To your success,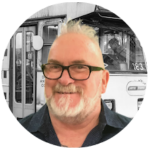 Hi, my name is Steve and I would love to help you with affiliate marketing.  If you are interested in making money online and living the lifestyle you would like, please check out my other posts.
Please leave your comments below.
DISCLOSURE: THIS POST MAY CONTAIN AFFILIATE LINKS, MEANING I GET A COMMISSION IF YOU DECIDE TO MAKE A PURCHASE THROUGH MY LINKS, AT NO COST TO YOU. PLEASE READ MY DISCLOSURE FOR MORE INFO.