Last Updated on
What is Viral Marketing and Do I Need It?
Visibility
You need to be seen to be competitive in the realm of Internet based business. With intense competition for keywords and traffic within various niche markets, every method of marketing needs not only to be utilised, it needs to be laser focused and aligned with your niche. Too broad an approach will dilute the effectiveness of your campaign.
No matter whether you have a killer product, the latest mobile app, or an incredible website, if people don't recognise that you exist, it doesn't count, and you're unlikely to generate huge success. Untold marketers have had these awesome products, software and websites and still failed, and worse of all, did not recognise they could boost their marketing efforts by looking at other methods.
Although there are numerous formulas and strategies used by many e-commerce sites today, there are still a few of these that can assist you with an additional boost in the popularity ratings. With the exploding influence of social media sites such as Facebook, Twitter, YouTube, Pinterest and the growing following using Instagram, the importance of Viral Marketing can not be overlooked.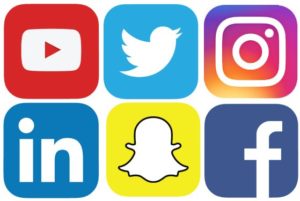 Viral Marketing Overview
Viral Marketing also known as Viral Advertising is a method of promotion used to market an idea, product or service by spreading information and opinions from person to person to build the public awareness of one's product or company. Various and sometimes unconventional forms of media can be used to reach out to the public without actually promoting the product itself. Evidence of the effectiveness of this method can be witnessed by looking at popular posts on Facebook, and seeing the number of likes, and shares they have received, how many views a YouTube video has received as another popular media.
The basic premise is to find or produce content for a media type that will engage people so much they will want to share it with friends, family and others in their social networks. This could be a cool flash game, funny video, amusing story, quote or inspirational photo, which someone may pass on to another with the your message, brand, logo, call to action or products and services attached.
Viral marketing has become a popular means of promoting and advertising due to it's relatively low cost. While not the having the same problems of spam as email marketers run across, you must be aware of the types of posts or messages that are considered spam by the various media and social networks. Viral marketing reckons on the willingness of one person to pass on the content to which the marketing message is attached. A person seeing the media within their social network containing content that engages them not only has a high possibility of becoming a new lead, but are also highly likely to share this with others.
There are countless permutations to viral marketing and you need to be innovative and original around your product or service, even if you are an affiliate marketer, think outside the box, dare be different. Funny video, funny photo, killer info graphic, coupons, discounts, quizzes, polls, surveys, contests, rebates could all be considered, as well as writing that killer article that people want to share.
Using Viral Marketing to Your Advantage
The first and foremost advantage of viral marketing is that you can generate a great deal of publicity and public awareness about your products, services and site. This source of traffic can yield hundreds if not thousands of potential conversions, whether you are growing a list or selling a product or service. Couple a little ingenuity and a good dose imagination, with some incentives, free giveaways or prizes, and you could be reaching out to ever increasing numbers of targeted potential customers.
Of course not everyone can write or produce content that will have the potential to go "viral", however this method of promotion can still work for you. Within your niche market, search out engaging content, useful ideas, stories, photos and videos which you can share and post whilst adding a comment and like to will also result in your message being spread. A very good rule of thumb rule to use is the 80/20 principle. Deliver 80% good valued content and 20% promotion. Just blasting out non stop advertising with every thing you do will only result in your audience ignoring you, or worse labeling you as a spammer.
Always remember with Viral Marketing there is no known formula that you can follow that guarantees success, however monitoring and tracking your results can help tweak your results. For me the challenge and fascination with this type of marketing is to search for something new that hasn't yet been shown to millions of people. I want to be on the crest of the wave, and absolutely everyone can do the same, it just means setting aside some time to do some research, do some lateral thinking or just some plain surfing the web and see what turns up.