The Ultimate Profit Builder
The Ultimate Profit Builder is a pretty bold claim, however I have no doubt once you check at all the features and performance of the latest version of Profit Builder from Sean Donahoe, you will be as impressed as I was.
Profit Builder is the next generation landing page generator from Sean Donahoe.   Sean has been an online marketer for 21 years. He has sold millions of dollars in software, products, information courses online. Over the years he has been involved with a range of companies, from start ups to Fortune 500 companies. Thousands of entrepreneurs from all round the world can attribute their success to Sean Donahoe.
Overview
WP Profit Builder is a simple to install WP plugin complete with an optional WordPress theme. Use this awesome drag and drop page builder  to easily make any type of website page you want. You could make your marketing pages from scratch or utilise any of the sixty plus proven high converting templates.
The plugin can be used with any WP theme you like. If you are new to marketing, I would highly recommend using the optional theme that comes with Profit Builder to get started. There are years of experience and testing built into the theme and templates with the overriding goal of increasing conversions
Profit Builder can be used for almost any marketing application you can think of. It doesn't matter if you are an affiliate marketer, running an e commerce store, designing Joint Venture pages, launch pages or landing pages with Profit Builder you can build any sort of marketing page you need.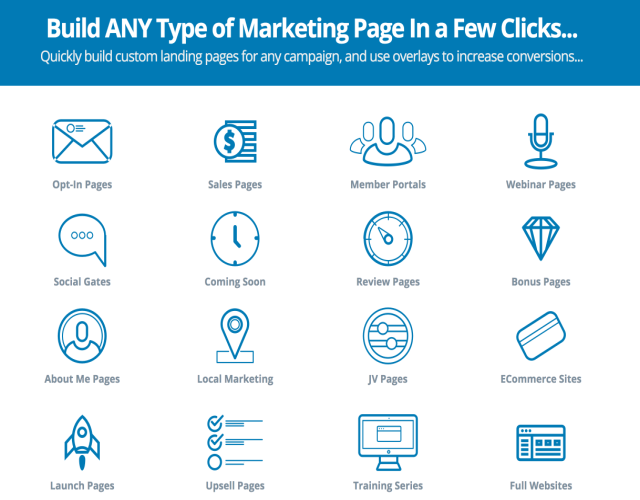 Of all the marketing tools on the market, I have not found one yet to surpass Profit Builder with the huge array of features as standard and included templates which gives such amazing flexibility for the price. This is a product for marketeers, designed by and used by some of the best marketers in the business.
There is no need to reinvent the wheel. Even if you have no technical knowledge at all, with the 100 or so templates you can easily modify to create what page you require. Of course if you do want to create your pages completely from scratch this is easily done with the drag and drop page builder.
As there are only of couple other things to consider, such as driving traffic and modifying graphics here are a couple of ideas to help get you going.
YouZign is the perfect companion to design make you own graphics.
PerkZilla an awesome viral rewards platform
To your success,
SteveT