DISCLOSURE: THIS POST MAY CONTAIN AFFILIATE LINKS, MEANING I GET A COMMISSION IF YOU DECIDE TO MAKE A PURCHASE THROUGH MY LINKS, AT NO COST TO YOU. PLEASE READ MY DISCLOSURE FOR MORE INFO.
"The worldwide e-learning market is expected to be worth $325 billion in 2025, compared to $165 billion in 2015." (Source Forbes)"
Currently, the opportunity to create an online business with 7 figure potential in the lucrative and profitable information niche has never been better.
Digital Info Products, including things such as: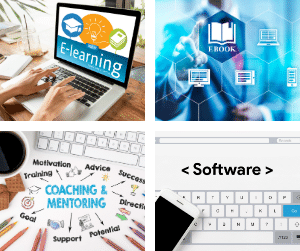 E-Learning Courses

Coaching Packages

Ebooks

Software
All these products can be set up once, sales process automated and will run 24/7 to make money, even while you sleep.
As a beginner myself, I was apprehensive about getting started. With a willingness to learn and implement, creating your own digital info products can be done quickly and profitably.
Don't be paralyzed by fear and the unknown. Shift your mindset to that of one who goes for it and gets the job done.
One crucial thing to remember in the whole process is this:
Don't overthink the product creation or how you are going to tackle the task. You just need to be clear on what you want to make, your methods and reasons.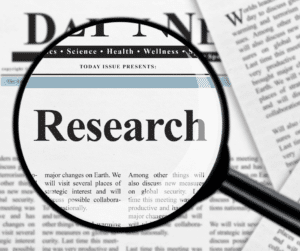 Step one is always due diligence. Make sure you carefully research your product ideas, market and competition.
Do not skip this phase as you can save yourself hours of wasted time and energy by eliminating all those products and ideas that will not be profitable.
On the other hand, I'm not suggesting spending weeks and weeks conducting in-depth, detailed research.
We are going to be as short, straightforward and as clear as possible. The goal is to take action and get started as soon as possible.
The first thing and arguably the most critical choice to make is to choose the niche your digital info product will belong to.
Consider the following points when choosing:
1) There needs to be a market. No matter how good your idea without a market, it won't be profitable, and challenging to make money.
2) Choose a niche you are interested in. With interest in the niche, you will find content and product creation easier and even enjoyable.
Health, wealth and relationships have consistently topped the leader board as the most significant most profitable and popular niches. There are many other big, profitable niches, such as computing, music, art, video gaming, but health, wealth, and relationships are the biggest.
Drill down within niches to fine-tune your target audience and not be too broad. Look for sub-niches. For example, within the pet dog niche, you can further break it down to specific breeds, training, then perhaps food or toys and accessories and so forth.
Within your niche, try and determine what people want. Here are a couple of places to begin: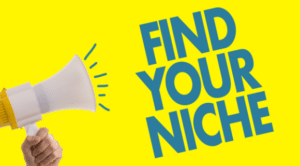 Look online where people in your niche hang out. Search forums, Facebook groups, Twitter, YouTube, etc. to find where your preferred audience is interacting. 
Join relevant Facebook groups and forums, observe, interact and engage while then determining what it is people are wanting.
For example, a popular forum in the Make Money Online niche is the Warrior Forum. Within this forum are sections for general discussion, as well as more specific subjects, classified ads, selling products and more.
The general discussion area, can provide insight into the kind of things people want to know, or are struggling with. Warrior Special Offers where people sell their own products will give you an idea of what things people are buying.
Join groups in your niche on social media platforms such as Facebook to see what kind of questions people are asking or what topics are consistently coming up.
Explore the digital info products being created, and sold on digital marketplaces such as Clickbank or JVZoo. You can determine which types of product are more likely to succeed.
Traffic, lead generation and e-mail marketing are popular topics about online marketing. As you spend more time doing your research, spotting trends will become second nature.
Having decided on the topic, next, you need to decide on the format, or combination of the forms required to create your digital info product.
A common approach is to produce a giveaway, a lower-cost product and lead to higher-priced products, videos or even membership sites. There is no set medium to use or approach you must follow.
Targeting specific needs, such as DFY graphics, audio, software or collections of useful templates, are also viable options.
Often people will say I don't have the knowledge or skills to produce anything. Don't worry, there are still ways to create your own products.
In the first instance, you may already have the knowledge or skills in areas that will allow you to create your digital info products.
With the skills and ability to create graphics, you could create images for use in social media, logos and infographics, for example, and sell them as your product.
With knowledge in particular areas such as using Microsoft Word or Excel, you could produce courses or training on your areas of expertise.
Musician's or sound technicians good with audio could create a collection of audio tracks or sound effects. People will always want this stuff.
Look carefully at your skills or marketable knowledge to see if they could be the basis for a product. Often people are unaware they possess knowledge and skills others are willing to pay for.
Don't fall into the trap of thinking that your experience and knowledge can't be monetized. Make no mistake – people want information.
Even though there is an abundance of information on the internet, people are still paying for information daily. They buy all manner of digital info products online, newspapers, magazines, digital subscriptions, courses and so on.
Therefore if you can provide the information and or training people are looking for, they would also be willing to pay for it.
Let's say you are particularly interested in a specific niche but don't believe you have the necessary skills or knowledge. What options are available to you?
Straight up, there are two things you can do.
1) You go away and learn. I know that sounds kind of obvious, but it's really that simple. Go out learn all about your niche, do whatever is necessary to become an expert in your field. Based on your expertise, create the product.
2) Use Private Label Rights content.
What is Private Label Rights commonly referred to as PLR?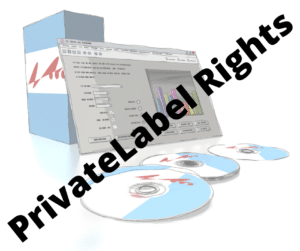 PLR is also known as 'white label' content. On purchase, you are granted a licence which commonly allows you – to edit the content, rebrand it, make additions to it, as well claim it to be the author.
NB Essential to check the license agreement with any PLR content as they vary greatly. Carefully check all conditions before using your PLR.
Most people do the bare minimum with their PLR material. Keeping the original content, renaming it, changing out the graphics, adding their name as the author then selling it. (Most PLR is not allowed to be given away)
These simple modifications can be done quickly and efficiently yourself, or you could even outsource it. However, I wouldn't recommend doing this.
These products are sold to many people, and even though you have renamed it, it isn't difficult for others to know the content is PLR material.
Use the purchased PLR content as a template or framework to formulate your unique content. If this content is not perceived as "duplicate" material, your authority will be much higher.
Now, I have been asked how can you edit something effectively and add to it if you aren't knowledgeable or experienced in the subject?
Use the PLR content itself to teach yourself. This also gives you an excellent idea as to the quality of the content. If the material can teach you, then its suitable material for others.
Learn the subject matter from the PLR, and apply what you learn. Become familiar enough with the topic, that you can get results in practical applications.
Having a working knowledge would now qualify and give you the confidence to rewrite the material in your own authentic voice.
If you weren't able to learn from the material, obviously it is not high enough quality to use.
Using the PLR to gain knowledge about the subject, then as a framework on which to build still requires effort. Overall though this strategy will save you a great deal of time and work.
Changing the Format of PLR Content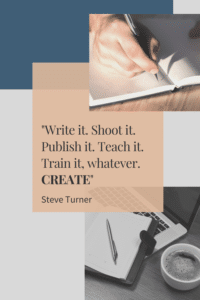 Another way in which you can make practical use of PLR content is by altering the format it's presented in.
PLR presented as a PDF can be quickly changed up to a slideshow video. Video's, can be transcribed to make an eBook or even a series of PDF reports. If you have a series of lessons, create a free membership site and place them inside.
All of these tasks can be outsourced if you either don't want to do them, don't have time or don't know how to do them. Fiverr.com would be my first stop for finding people to help with these types of tasks.
Starting out looking for a developer may not be the most viable or attractive method for a beginner. Still, I thought I'd mention it to at least give you another option.
You could hire anyone to create your digital info product  content for you. We've already mentioned Fiverr, for example. From software plugins to graphics, videos and ebooks, you can source creators from Fiverr and other platforms quickly.
Many of us don't have the necessary skills to create something that meets a need in the marketplace. Alternative methods open to you are to just outsource and find and manage a developer.
Suffice to say this will require some good management skills, funding and you may even need to provide even ongoing tech support. Your choice of a developer here will be critical to the success of your project.
Distribution of your product can have a is up to you. To start with, you might simply want to create a free giveaway. Use this to collect leads and build a list before marketing your digital info products.
You could sell your product by accepting direct payments via PayPal, for example. Alternatively, you could list your product on third-party marketplaces such as Clickbank, JVZoo or WarriorPlus.
It is relatively straightforward to list your product on JVZoo or Clickbank to sell it. However, this is only the beginning.
You will need to be able to market your product effectively and efficiently. Websites, sales funnels, and follow up sequencers for your offers. Capturing leads and having the ability to re-target those who do not buy at first look on your website.
Not everyone wants to spend the majority of their time in creating and maintaining their own products. They would instead become an affiliate and sell other people's products to make commissions.
As I believe the more streams of income you have, the better, I encourage you like me to also incorporate affiliate marketing into your business model.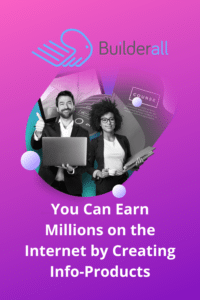 I would like to share with you all the tools and training you need to find your niche, build and launch your online course or digital information product with our help.
Builderall is the most complete and powerful digital marketing platform in the world today.
We are offering everything you need to successfully create digital info products and sell them in one place. A solution focused 100% on creating information products.
Access to such earning potential as a 7 figure business, by following step by step training, ongoing training and support.
Click on the link below to learn more and join with me in The Info-Products Business Package to Success.
Please take the time to comment below and like and share this information with anyone they may benefit.
To your success,
Steve Turner