PERSONAL BRANDING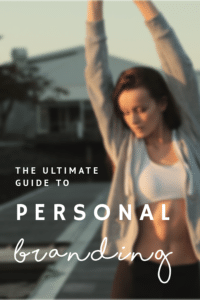 You must have the term branding, but have you ever heard about personal branding? 
A personal brand often begins as an online profile. People project the persona they wish to portray by presenting their personality and sharing messages and pictures. 
Many influential people around the world are known through personal branding. Each one of them has created a unique brand around themselves. 
Many people earn money by using their own brands. Read this article, and we will help you to create a personal brand of yours. We will explain the importance of personal branding thoroughly.
WHAT IS PERSONAL BRANDING?
Personal branding means to market yourself and your talents or career as a brand. This perception of who you are is also maintained by others believing the experience.
By using the internet and social media, you can project how you wish to be perceived by others.
A personal brand is created through experiences, skills and personal relations. Your own brand is the one that differentiates you from others.
Personal branding is a significant part of any entrepreneur's marketing strategy. This will be your opportunity to establish a meaningful difference over your competitors.
QUESTIONS ABOUT PERSONAL BRANDING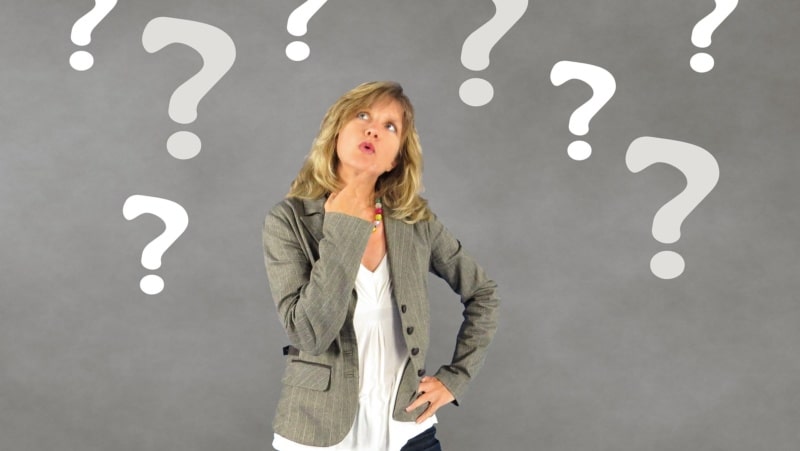 Before you start your own brand, you first have to do a self-diagnosis. 
Ask yourself three things: 
What are you as a person?

What makes you unique and valuable?

How do you position yourself to your clients and prospects?
Start with the basics. 
Why do you exist?

What makes you different from your competitors?
How do you build your personal brand to help solve problems? 
Is it a question of marketing or innovation?
It would be best if you wrote these questions out first, then document your answers. 
This will help ensure you understand your needs and are reaching them on the proper platform.
FORMULATE YOUR BRAND
Next, start formulating your personal brand, even if you're not an entrepreneur. There are two ways of doing this. 
The first is through your words. Start outlining how you can relate to your customer's problems and write how your ideas will help them. 
Your personal brand must help your customers understand you better.
The second way to create your personal brand is with your content.
BECOME A SOCIAL MEDIA INFLUENCER
Become a media influencer for your industry. Here's where social media comes in. 
If you're in the fitness and training industry, you could use social media for marketing your latest training seminar. By posting your content, you could reach many people who want to come to the workshop and get the education you have to offer.
When using social media for your marketing, optimize the content for each channel individually. Strategically each social media channel has its own specific requirements which you will need to tweak the content to meet. 
PERSONAL BRANDING MUST COME FROM YOU
Before getting into how you are going to implement personal branding, you have to do your research to understand what makes you tick and what makes you stand out. 
The goal of this research is to identify how your attributes can provide the most value and service to your potential customers.
Before investing in this type of marketing, you have to understand what you want. If you wish to reach as many people as possible but are not comfortable doing it correctly, you will lose out on the money this type of marketing requires.
In the future, you may want to change your business to expand the number of your customers. If that means transforming your product and/or services, you can use your personal brand to attract people.
Personal branding helps drive business for entrepreneurs because people trust that they are genuine and a quality person. With your own brand, your customers will want to connect with you in hopes of learning more about your business, helping you grow.
Identify where you can use your personal brand to help you win and expand. Start creating or promoting the products or services that will help you with the goal of attracting more clients.
Focus on providing solutions and services to your existing customers. It's easier for you to satisfy current customers, so help them with something that they are looking for.
Your personal brand isn't something to be built on nostalgia and emotion. Focus on providing the value which will enhance the reputation of your brand.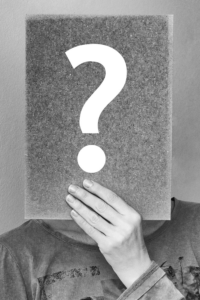 By speaking, posting and writing in a certain way that is different from other entrepreneurs can have your potential clients view you as their person of authority and expertise.
For instance, your personal brand will help your customers what to expect from you. Continuing to develop your brand within these expectations opens the possibility of capturing a customer's trust.
For all entrepreneurs, setting up your brand and creating an effective personal brand should be a priority. 
Personal branding is an essential component of marketing. Whether you're a music producer, a clothing designer, or any entrepreneurial entity, personal branding should be a reflection of you!
TIPS FOR PERSONAL BRANDING:
Making a personal brand is not easy. You need to be extra hardworking if you want others to know you. Making yourself a celebrity in someone's eyes is a hard task but don't worry as we will give you some tips for personal branding. 
1. Don't Do It For Money:
The first rule is that when you are making yourself a personal brand, don't be greedy. Not everything is done for money. It would help if you made yourself influential to others. 
You may not benefit financially from your personal brand. There are many cases in which "personal brands" are not earning a single penny, yet they are influencing others by their work. 
In short, money is the by-product and not the actual product of a personal brand. The outcome of a particular brand is influence. 
2. Show Your Talent:
Don't just sit around and do nothing. People will not come to you, asking for your talent and skills. 
It would help if you showed yourself to others. Be loud when it comes to showing your talents and skills. 
People will know about you when you let them know about you. Hence, if you want to become a personal brand, go out and do something which proves that you are extraordinary.
3. Target A Specific Audience:
Before starting anything, you need to know what type of audience you are going to target. In this way, you will be able to filter out the useless traffic, and you will be able to get the type of people you want. 
If you succeed in this step, then no one can stop you from being a personal brand.
4. Know Your Inner Self:
The first person to recognize you is you. If you don't know what you are, then nobody else will. 
First, create a personal brand within you then let it come out. Know your skills and talents and create a unique set that nobody has. 
Once you start knowing yourself, the people around you will start noticing you.
5. Know Your Own Good And Bad:
When you know everything about your overall personality, you will be able to create a line between your good and bad points. 
Using a blank piece of paper, draw a line done the middle. Now give yourself some time to think about the right habits and skills in you. 
Once you know them, write them down. Then start thinking about the bad things in you and write them down too. This will help you to explore yourself. 
Knowing who you are will allow you to see the direction of your emerging personal brand.
6. Set Goals:
Once you have explored the inner you and confirmed the type of audience you want, now start setting up goals. 
Your objectives need to be in line with your brand and the experience you wish to portray, or no one will bother following you. 
When you have objectives, you will achieve them, and these achievements will become a part of your portfolio. 
IMPORTANCE OF PERSONAL BRANDING:
1. Builds Connections:
When you have a personal brand of your own, people of your field will know and will respect you. You will be able to create a network around you. 
The network that you create will help you in specific ways. Running a business and having a personal brand at the same time can help boost your business. 
2. Gives Authority:
When you are a brand, people listen to you. They respect your decision, and they follow what you do. In short, you become a celebrity to them. 
As a personal brand, you have authority and influence. You can make big decisions, and everybody would respect those decisions.
3. Builds Confidence:
When you are building a brand for you, you will slowly increase your confidence. While building a brand, you will try new things to improve your skills. 
As you master these skills, your confidence will grow. It will grow to a level that you will be able to debate about anything to anyone at anywhere.
4. It Gives You New Opportunities:
When you have a personal brand, your professional standing is magnified. 
Offers and opportunities may be presented to you with necessarily applying for them due to the effectiveness of your branding.
Business owners and entrepreneurs will be more receptive to your own proposals as your influence through your brand increases. 
FINAL THOUGHTS:
Personal branding, particularly for marketers online, is essential. Everyone should work to create their own brand. It defines who you are and why you are. 
A personal brand will differentiate you from others. You will be respected and considered a person of value and influence.
Please leave your thoughts and comments below.
If you would like any help starting your own online journey, you can check the let's Get Started page HERE, or contact me directly.
Regards,
SteveT