DISCLOSURE: THIS POST MAY CONTAIN AFFILIATE LINKS, MEANING I GET A COMMISSION IF YOU DECIDE TO MAKE A PURCHASE THROUGH MY LINKS, AT NO COST TO YOU. PLEASE READ MY DISCLOSURE FOR MORE INFO.
MailingBoss by Builderall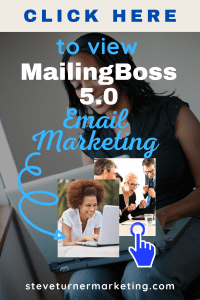 A vital aspect of running a modern online business is email marketing.
Failure to integrate email marketing into your marketing strategy will make it much harder to achieve your goals.
You can use powerful email marketing campaigns to reach existing users and prospective customers to increase sales by offering offers, launching new products, and much more.
Additionally, use email campaigns to conduct market research and learn what your customers like and dislike.
 Sending email campaigns might seem easy. However, it is essential to organize it efficiently to get results.
Engage potential buyers by following a compelling sequence until they convert into customers.
Builderall can help you launch an email marketing campaign thanks to its MailingBoss tool.
MailingBoss 5 is a powerful email automation tool that helps with the following:
Capture unlimited leads

Send emails to lists without any quantity restrictions

Create unlimited email sequences

View all automation steps on a workflow dashboard

Create broadcasting for simultaneous deliveries

Know when a lead subscribes to an email list

Check email performance with overview stats

Categorize lists

CRM integration

Build viral lists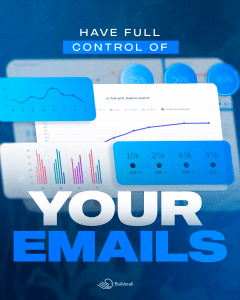 It's an email system wherein users can send emails and respond accordingly. One of its many impressive features is "list segmentation," which helps users to segregate prospects depending on their behaviour.
 The action, on the one hand, will vary depending on your workflow. Say you send an offer, and your subscribers open the email and click the provided link. It will trigger and notify the tool to take another action. The same goes when prospects don't open the first email.
Within MailingBoss, you can split your subscribers into different groups and then target them with specific emails to get better open rates, higher engagement and, ultimately, more conversions.
You can also dive into the stats of your email campaigns to see how they are performing and improve future campaigns based on the results of the last one.
Plus, MailingBoss comes with professional integrations, automation with tags, and the option to use Telegram notifications. So you can always stay up-to-date on what's going on with your leads.
MailingBoss comes with overview stats so you can quickly check how your emails are doing. Plus, you can categorize lists, use CRM integration, and build viral lists. And if you're worried about email performance, don't be.
Honestly, I can't tell you all it does, so I'll have to show you. Check out the Mailingboss Tools Page and see for yourself!
Do you ever get stuck on creating creative ways to promote your business?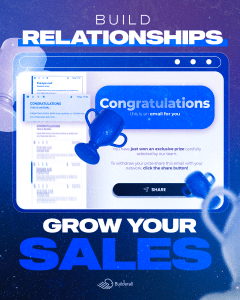 As a business owner, you and I know that you must constantly think of creative ways to attract your leads before your competition does.
Well, here's a creative way that continues to work GREAT!
I recently started using the "Viral Lists" option inside MailingBoss 5.0 and hosted a simple viral contest that's exploded!
On top of that, it's been a lot of fun!
I've captured leads by promoting a cool contest around my business that offers exciting rewards. My leads can increase their chances of winning the competition whenever they share my viral game with their friends and family.
"How?"
After each "lead" registers for my contest, they get their specific "share link" to promote it!
The best part? MailingBoss 5.0 does it all with a simple, easy-to-use "Viral List" feature that helps determine the winner.
"Viral Lists" has brought a lot of excitement to my leads, and they are now attracting new subscribers.
Check out the other cool features and benefits it can offer you and your business by checking out MailingBoss right here.
Let me know what you think!
So if you're looking for new email automation, I highly recommend, from one business owner to another, that you try this seriously.
Steve Turner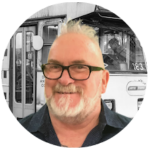 Hi, my name is Steve, and I would love to help you with affiliate marketing.  If you are interested in making money online and living the lifestyle you would like, please check out my other post on Builderall here.
Please leave your comments below.
DISCLOSURE: THIS POST MAY CONTAIN AFFILIATE LINKS, MEANING I GET A COMMISSION IF YOU DECIDE TO MAKE A PURCHASE THROUGH MY LINKS, AT NO COST TO YOU. PLEASE READ MY DISCLOSURE FOR MORE INFO.