Instagram Marketing Strategies
Social media is the most popular and pervasive tool in the everyday life of today's individuals. There's been a continual increase in the prevalence of products and services that jump onto the social networking wave. 
In light of this, the sharing capabilities of these platforms have grown exponentially, with consumers now able to try products and services before either buying them or not. One of the most popular platforms of today's social media landscape is Instagram.
Create an Instagram Following Without Cheating
Instead of buying followers, the most simple and effective way to build your audience is by creating quality content in an engaging, timely and insightful manner. 
To get your audience to stick around, take note of how the average user is consuming content. What they're engaging with and how you can create content that isn't just replicating their habits. 
To build your community as fast as possible, produce content that's authentic and makes your viewers feel as though they are taking part in something worthwhile.
 A few tips to help you jumpstart your account and start engaging your community:
Get Started With Instagram Marketing
You don't need to be an A-list star to create and share meaningful content on Instagram. The ideas for content will look very different from user to user and should be tailored to fit your specific audience.
For example, some people spend a lot of time talking about sports on Instagram. In contrast, another user might be more interested in cooking or fashion.
New users can quickly go on to connect with a community of like-minded individuals. It's essential to start simple. 
Trial and error will be the best gauge when you first get started. Monitor the statistics to see where the best engagement lies. Learn how to craft content that will make your community feel important and connected to you.
 

Browse the Best Options
You don't have to be a great photographer to be a successful Instagrammer. Having a sharp eye for picking high-quality images is going to make you stand out from the crowd. 
Choose images that will work with Instagram's approved hashtag lists and listing hashtags that directly relate to your passion. You'll instantly achieve a strong following. 
Are you struggling to create your photographic content? Enlist a photographer friend to help you, or follow popular accounts and influencers who you admire and learn how they do it well.
A strategy of curating relevant content will help bolster your feed, keeping it fresh and engaging. As a guide, I would advise using no more than 25% of curated content. 
 

Promote Yourself Using Instagram Marketing
Make sure that you use appropriate hashtags across your profile so that your posts get shared. Use hashtags that will make your followers sit up and take notice.
Research your hashtags carefully. The most popular will be extremely competitive, and your post may get lost in the crowd. Make the most of the 30 hashtags allowed with a balanced mix. 
You can also use third-party services and plugins to automate some of the work.
Collaborate with Your Community
Now that you've built your community, you should engage them in ways that benefit your brand. 
Include your audience in your business activities and plans, offering them helpful tips and advice. Showing the human side of you and your business builds rapport.
Ensures your fans are involved, take part and want to continue sharing with you.
Work On Finding Followers
Don't set out to make a noise on social media. Look closely at the types of content that are engaging your target audience. 
Gauge what these people are interested in, what is and isn't appealing to them. How could they interact with your brand?
If you're not already reaching a particular segment of your audience, it's essential to get creative and come up with ways to take them along with you on your journey.
Find users based on their likes and interests, but don't go crazy trying to go viral. You'll only get limited results, wasting time and energy. 
Post consistently and within your niche or brand. Don't try and make the perfect post, be loud and proud, shouting it from the rooftops!
The likes will roll in from your community, and you'll have a loyal following that will stay by your side.
To your success,
SteveT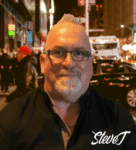 P.S. For a limited time I'm giving away free access to Insta-Profile to help you gain 10X the engagement of your followers. 100% Free no Opt-in required, use "100free" at the checkout. DETAILS HERE
P.P.S. Like and share the post with anyone that can benefit, and don't forget to add any comments you have below.